Known as Canada's largest year-round farmers' market, the St. Jacobs Market brings in around 1 million visitors annually from around the world.
With over 250 vendors, guests will find a local selection of everything from farm-fresh produce and baked goods to hand-crafted antiques and home decor.
Located in a historic District, the St. Jacobs Farmers Market dates back to 1952, when 20-30 local vendors would arrive to sell goods to the neighbouring communities.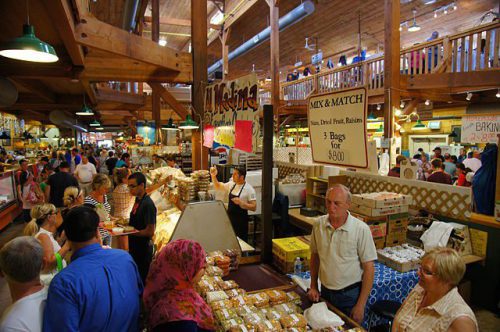 Today, the market is complete with a 2-story building and outdoor area for merchants to sell goods, and guests can visit the petting zoo or ride horses during their visit.
Photos: Brona, CC-BY-SA-3.0-migrated-with-disclaimers; Allie_Caulfield from Germany, CC-BY-2.0