School on Wheels Museum is home to a passenger coach converted into a travelling school by Fred Sloman. Due to Fred Sloman's suggestion for a school on wheels, several dozen children in remote regions could receive an education. Seeing its success, the Ontario Department of Education began the school on wheels by creating seven other school cars operated on major railway lines in the north.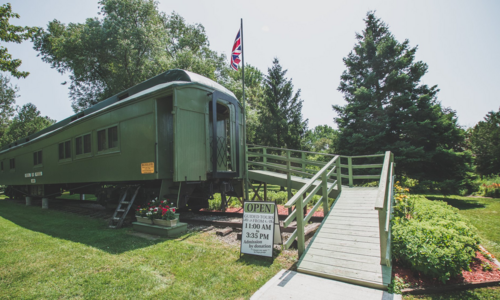 Each one of the cars would stay in one area for six days, and the teachers provided education to the children and adults in the area. Eventually, the school on wheels program stopped, leaving the coaches unattended. Some were taken to museums while Sloman's car was left in a rail yard.
Eventually, it was brought to Clinton and is now on display at the School on Wheels Museum.