The Roseland Theatre is a landmark theatre in New Glasgow. Its history is connected with Viola Desmond, civil-rights pioneer, the face of Canada's $10 bill.⠀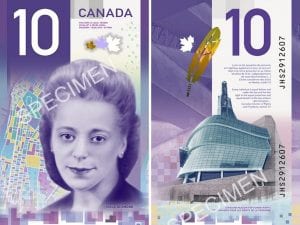 In 1946 Viola challenged racial discrimination at a cinema in New Glasgow, Nova Scotia by refusing to leave a whites-only section of the Roseland Theatre. She was arrested, jailed overnight and convicted without legal representation for an obscure tax offence as a result.
Desmond's case is one of the most publicized incidents of racial discrimination in Canadian history and helped start the modern civil rights movement in Canada.
Originally built for silent films, the Roseland Theatre is one of the oldest movie theatre buildings in Nova Scotia. It was converted to the "Roseland Cabaret" nightclub in the early 2000s. Now it's closed.