Rigolet is home to an incredible boardwalk. It's the longest boardwalk not just in Labrador, not just in Canada – BUT ALL OF NORTH AMERICA!
Rigolets boardwalk spans a staggering 8 km, starting from Rigolet and stretching to Double Mer Point. The boardwalk was first set up in 1997. It has expanded greatly since, and as of 2015, it has five additional points.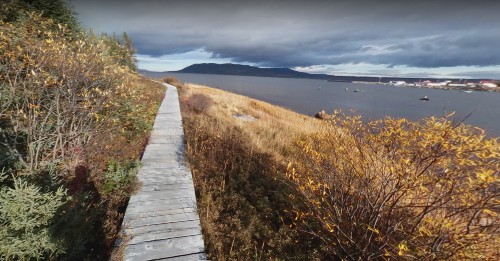 Whether you want to challenge the trail from start to finish or just take in view of the beautiful seaside, the boardwalk is equipped with facilities like gazebos and shelters to let you take a break and take in the environment. Beautiful surrounding landscapes, local wildlife, and Inuit historical sites await you at the Rigolet boardwalk!
Photos: Google Street View, Bird's Eye Inc.