Visit the history of a town sought by European descendants over 125 years ago.
With an extensive collection of artifacts ranging from what it was like in the rough Manitoba prairies for settlers to sports memorabilia of all eras donated from some of the town's famous residents.
Gingerbread House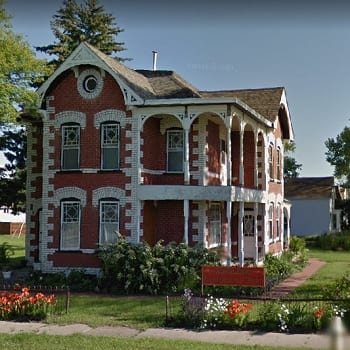 Associated and right next door to the museum is a beautiful piece of architectural treasure, a fully restored Gingerbread-style house, one of the only three remaining of its type in Canada.
Photos: Google Street View