No visit to Williams Lake is complete without seeing the historic Pacific Great Eastern Railway Station.
Built-in 1919, this "Standard No. 3 Station" is one of the city's oldest buildings. Now a B.C. Rail Station, travellers can board trains for a romantic rail journey across Canada to Nova Scotia.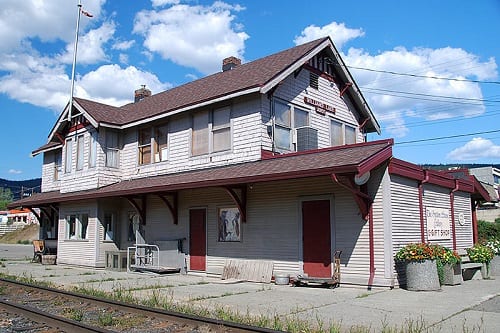 The Station House Gallery and Gift Shop features the works of local artisans, a great selection of pottery, jewelry, woodwork, books, children's gifts, weaving etc. It has the main and upper floor for the public to see local, regional, and touring artist's works for free.
Photo: www.wltribune.com