Originally built in 1863, the jail was reopened in 2011 as a museum dedicated to sharing local history.
The Victoria County Historical Society collects, preserves, and shares the history and heritage of Lindsay and the surrounding townships. Today, society finds its fourth home in the walls of the historical jail, the Olde Gaol.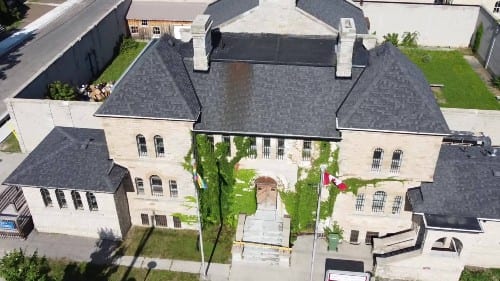 The building site had been in use throughout the 20th century, closing in the early 2000s before being repurposed. The preserved cells, the warden's living space, and courtyards are open to curious visitors who wish to see what the historical jail was like.
Photo: facebook.com/OldeGaolMuseum.VCHS