The Muskoka Lakes Navigation Company (a.k.a. NAVCO), from its founding in 1866, operated the largest and finest fleet of inland lake steamships in North America.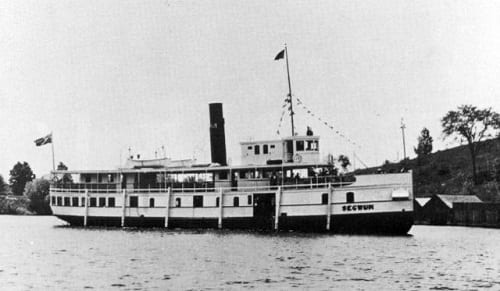 Photograph of the RMS Segwun on her maiden voyage to Bracebridge on July 9, 1925. Wikimedia Commons
Welcome aboard 130-year-old historic steamship R.M.S. Segwun and the modern replica steamship Wenonah II – the only fleet of its kind in Canada.
Photo: Mathew Ingram, Wikimedia Commons