Bancroft is the "Mineral Capital of Canada," so take advantage of your chance to dig up something of your own at one of the many local hot spots. Whether you identify as a hobby collector or a large-scale collector, there is plenty to discover. From Richardson Mine, Ontario's first gold mine, to the CN Rock Dump, there are plenty of hidden places to hunt for gems and minerals. Check the municipality website for more locations as well as directions.
Bancroft Mineral Museum is the place to start.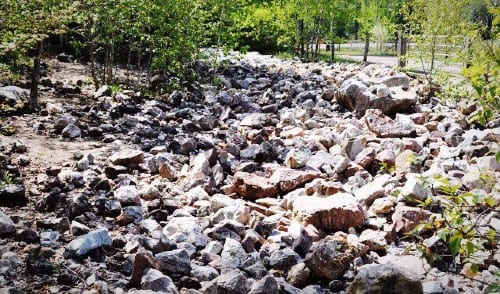 The Bancroft & District Chamber of Commerce runs regular mineral tours throughout the summer months to a number of popular destinations.
Photos: facebook.com/BancroftRockhoundGemboree