July
Once a year, Kawartha Lakes is host to the Milk Run Marathon. The event is separated into 3 divisions: 10K, 5K, and 21K, further separated by gender.
For the 10K run, participants will pass through the residential streets in the town of Lindsay, following the Victoria Rail Trail, ending at the Lindsay Recreation Complex.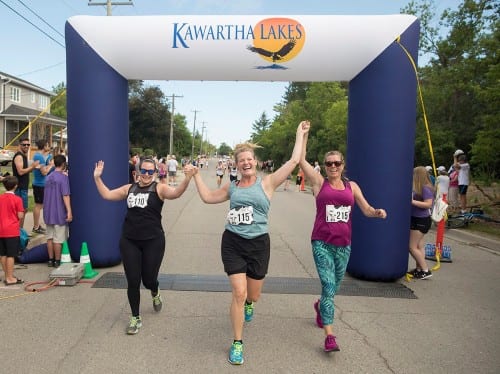 The 5K route takes participants through a shorter assortment of residential streets in Lindsay, ending at the Recreation Complex as well.
For the grand 21K Half Marathon Division, participants are bussed to Cameron where they will travel along the Victoria Rail Trail. The 21K route takes runners through the Ken Reid Conservation Area, joining up with the 10K run route for the final stretch, ending at the Lindsay Recreation Complex.
Pre-registration for the event begins in January and closes in July. Register by phone, online or in-person at the Lindsay Recreation Complex. It is $35 to enter the 5K, $40 to enter the 10K, and $70 to enter the 21K. These prices include the finisher medal, race t-shirt, and bus fees. Prizes will be awarded to the fastest 10K and 5K teams overall. Teams must be composed of 4 to 12 participants with all members registered in the same distance course. Individual members may receive individual rewards as well.
Photo: facebook.com/lindsaymilkrun.kl21k