From June to September
This beautiful manor is a historical monument representative of the Fraser family's residence, who greatly influenced the growth of Rivière-du-Loup during the 19th century. Visitors can learn more about the town's history and gain insight into the achievements of the Fraser family in the past. They host permanent and temporary exhibitions to teach you more about the family's importance.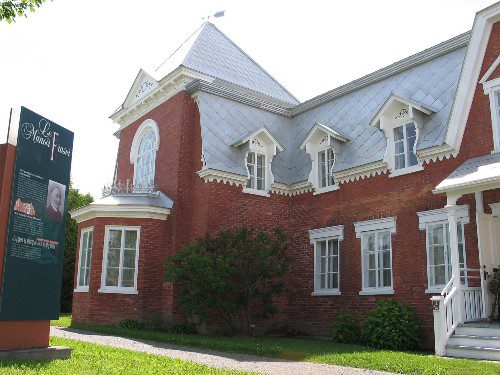 The manor has guided tours in both English and French at a reasonable price, visiting the many rooms and decorations hinting at a time long past. Outside of the guided visits, the manor also offers a variety of activities such as a journey through the old Rivière-du-Loup, ghostly challenges and adventures helping guide the previous residents of the household, educational activities for kids, etc. Drop by Manoir Fraser to expand your knowledge of the local region and appreciate the history that shaped the town!
Photos: Manoir Fraser (1830-1834), https://www.communitystories.ca/v2/manoir-fraser-manor/; Bouchecl, CC-BY-SA-3.0,2.5,2.0,1.0