Neepawa is the self-proclaimed Lily capital of the world. The first lily festival in Neepawa was held in July of 1996.  Now there are over 2000 different types of lilies growing in Neepawa.
For more than 18 years, every July Neepawa was the place to meet visitors from around the world coming to attend the festival.
Sadly after 18 years, the Neepawa and area lily festival has come to an end.
The Lily Nook
What started as a hobby, the growing and hybridizing of lilies over 30 years ago is now a Lily horticulturist's oasis.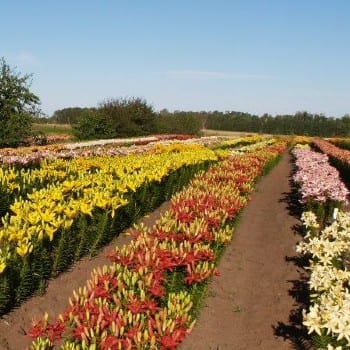 On the landscaped six-acre plot, over 1500 named varieties are grown spanning all nine divisions of the genus Lilium. Several lilies hybridized by Barrie Strohman have been named and registered with the Royal Horticultural Society in England. Stop by in July to view this hidden flower treasure paradise.
Photo: facebook.com/TheLilyNook