From mid-June to mid-October
These wonderful gardens have been open since June 2001, with an ever-growing collection of flowers and plants that are a must-see! You can admire an abundant collection of plants using the diverse pathways and observation tower. The owners, Doris and Sylvain, have made it their mission to offer a wide variety of plants and bring their visitors joyfully. Additionally, they help with the reintegration of troubled youth into society.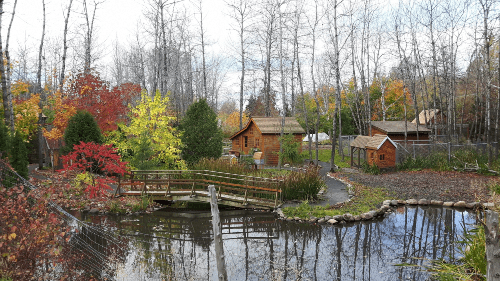 Les Jardins de Doris is considered by many to be an oasis in the middle of the city, the perfect place to relax after a long day. Besides the many gardens and greenhouses, there are plenty of other activities for visitors to enjoy. These include horticulture, animal observation and petting zoo, sundial expositions, a large chessboard, and many more. Drop by the gardens to catch a glimpse of all these beautiful flowers for yourself!
Photos: https://www.facebook.com/LesjardinsdeDoris/