If you want to experience the truest version of Battle Harbour and its salt cod fishing industry, a fishing excursion is a way to go.
It starts with a short boat ride to get out to the best fishing spots then you will get to fish for hours. It is recommended that you go in August to get the best chance of catching fish. You may even get to see whales or dolphins!
After a day of fishing, you will get to take your catch back and learn how to filet it. You can enjoy a fresh meal at the local restaurant!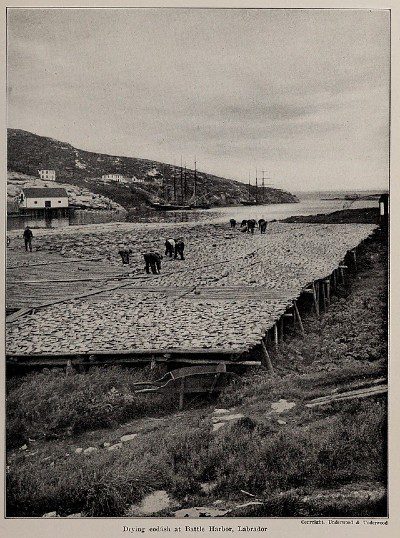 Drying codfish at Battle Harbor, Labrador, 1923.
Photos: Gosling, William Gilbert, b. 1863; The Encyclopedia of Food by Artemas Ward (photo credit: Copyright: Underwood & Underwood, Wikimedia Commons)