Jubilee Park is a beautiful spot for all the outdoor fun you want!
If you're looking to take a stroll and enjoy the scenery, you can walk on their trails in the open and go through a wooded area. They also have multiple picnic spots with charcoal BBQs available.
There is a large playground for the kids.
During the winter, Jubilee Park offers outdoor skating.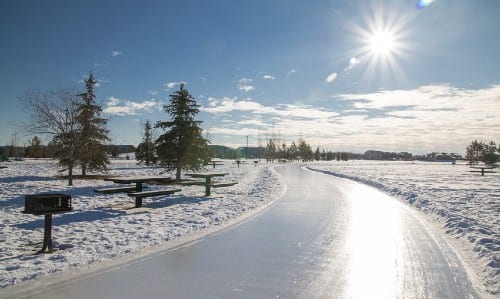 During Canada Day weekend, Jubilee Park is the center of our Canada day celebrations. Fireworks, live music, classic cars, vendors of every variety, and more food trucks than you can count are just a few of the things Jubilee holds during Canada day celebrations.