A newly improved attraction to visit in Cambridge Bay is the Itqaumavik Park, "a place of memories." Located near the shore, the park features modest wooden buildings, which bring back memories from the town.
The buildings are set near sculptures including colourful muskox being chased by wolves. The sculptures are created from scrap metals by youth involved in an art and skill development program.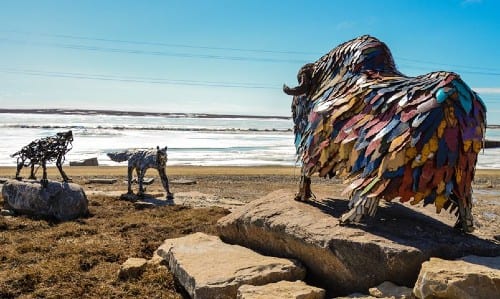 In the Arctic Inspiration Prize's 2018 youth category, the participants in Cambridge Bay's Scrap to Art group picked up a $100,000 prize to open a local welding studio to create art with recycled metal.
The park is bound to be a major attraction for cruise ship visitors.
Photos: Jojo Trenholm