The purpose of this park is to advance awareness of essential values such as openness to reality. Responsible beings are equal in dignity and rights, and interconnectedness.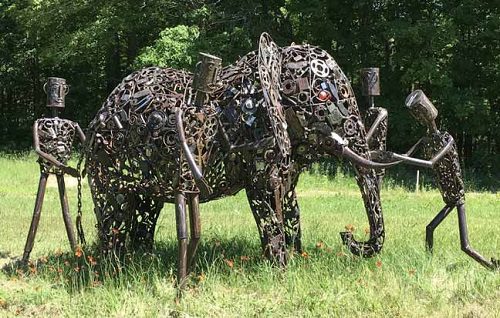 This park is located a 10-minute drive from the town of Rockland. Sculptures are placed in a natural setting. The parks stand out for their multi-religious and multi-cultural reasons.
The parking near the park is free. You will spend about 1-2 hours at this location.
Photo: https://humanicsinstitute.org/Sanctuary/