Hôtel de Glace is North America's first and only true ice hotel. It is located in Saint-Gabriel-de-Valcartier, 20 minutes drive from Sainte-Catherine.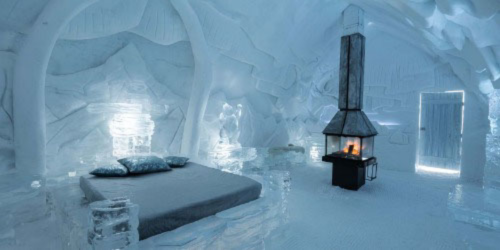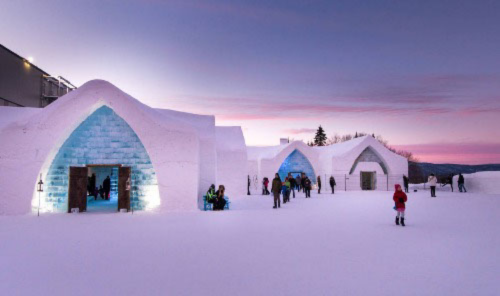 With its majestic vaults of snow, ice sculptures and dreamy rooms, the only Ice Hotel in America is transformed every winter to amaze you. Let yourself be transported by the magic of this ephemeral work of art, and treat yourself to an unforgettable winter experience.
The Hôtel de Glace welcomes you for an overnight stay to make you live a luxury Nordic adventure.
Photos: https://www.facebook.com/VillageVacancesValcartier