Robert Hull is regarded as one of the greatest hockey players of all time. His blonde hair, skating speed, end-to-end rushes, and ability to shoot the puck at very high velocity all earned him the name "The Golden Jet".
Bobby Hull is Chicago's franchise leader with 604 goals. Hull's incredible career was highlighted by a Stanley Cup, and 2 WHA World Titles.
Bobby Hull was born in Pointe Anne (now part of Belleville). He played his minor hockey in Belleville in the 1950s.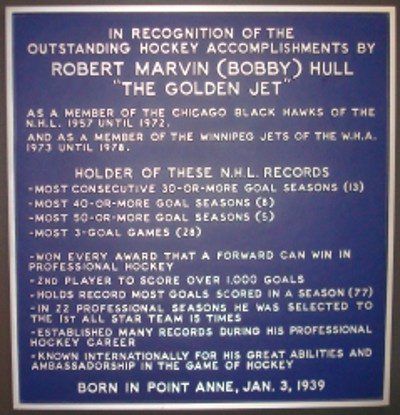 Photos: Ralston-Purina Company, makers of Chex cereals, Wikimedia Commons; hastingshistoricalplaques.ca