Kate Rice was a famous Canadian woman known for being the first woman prospector.
Rice had many adventures and stories which led to her fame, a real polymath with her hands in everything from writing several articles in scientific journals about meteorological and astronomical observations she had made in her travels through Canada's north, garnishing a reputation as a dog sled trainer, and so much more.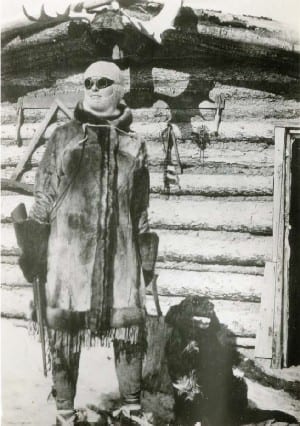 Eventually, at age 77, Rice left the island that was officially named after her and tried seeking mental help, which led her to Minnedosa where she passed away and was buried with an unmarked grave.
Eventually, this magnificent woman was recognized and honoured with a tombstone in the cemetery she was laid to rest, family later donated many of Rice's findings to the University of Manitoba Archives for preservation.
Photos: Unknown author – St. Mary's Museum