Fort Wellington is a National Historic Site of Canada built in the midst of the War of 1812. The British Army and Canadian Militia used this military fortress to defend the St. Lawrence River shipping route from the attacks of the United States.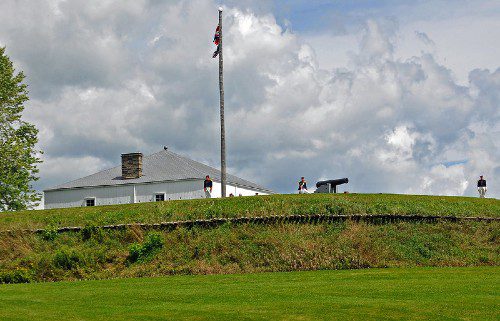 During the Rebellions of 1837-1838, Fort Wellington also helped with another invasion by the United States.
Visitors can come to learn more of the history, explore the gunboat, watch cannon firing and cooking period treats over an open fire, dress up in costumes and do military drill role-plays, and participate in period games and crafts!
Photos: Google Street View; Dennis Jarvis, flickr, CC BY-SA 2.0