In May 2016, a large wildfire burning southwest of Fort McMurray resulted in the mandatory evacuation of the community. Upwards of 88,000 people in the community and the surrounding region were evacuated. It was Canada's largest recorded wildfire evacuation in history.
Thousands of homes and businesses were destroyed. It was the costliest wildfire in Canadian history.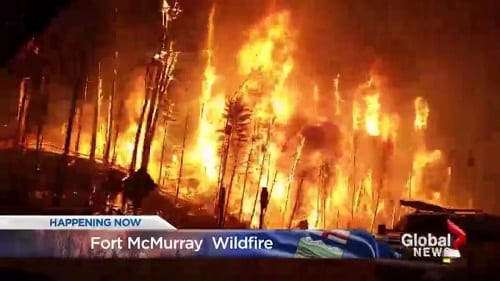 The Fort McMurray wildfire memorial features 10 brownish-orange steel pillars standing 26 feet high on a 30-foot circular concrete base. The sculpture titled "The Pillars of Wood Buffalo" is a symbol of the community's spirit that was seen through the recovery of the wildfire.
It looks spectacular at night when the light show gets going.
The new sculpture sits on Keyano College's Clearwater Campus at the corner of Franklin Avenue and King Street.
Photo: www.mountainviewtoday.ca