National Historic Site of Canada
Fort Frontenac was built in 1673 at the mouth of the Cataraqui River as a French trading post and military fort. For many years, it was the key to the West and a French outpost against the Iroquois and English.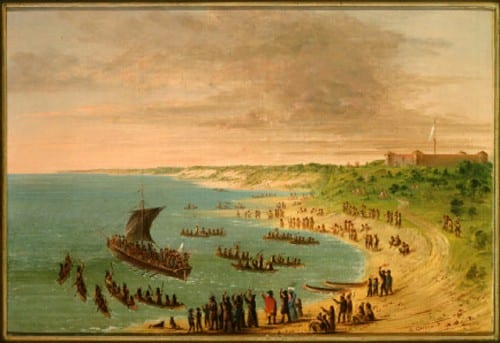 Painting: The expedition leaving Fort Frontenac on Lake Ontario (   between 1847 and 1848)
In 1923, the site of Fort Frontenac was designated as a National Historic Site of Canada.  Canadian Army staff training began here in 1948 when the Canadian Army Staff College moved to the fort from the Royal Military College.
Photo: P199, CC BY-SA 3.0