This lakefront resort is 6.4 kilometres from Huntsville's centre on Peninsula Lake. There are two outdoor swimming pools, a spa on site, and a sizable inflatable water park on the lake among the amenities.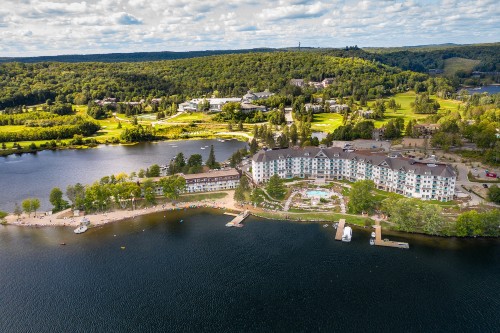 There are two year-round restaurants at Deer Hurst Resort: Eclipse Dining Room and Compass Grill & Lounge.
This resort is open year-round and offers amenities and activities for each season. During the summer, visitors may go golfing, boating, treetop trekking, and horseback riding. Snowmobiling, sleigh rides, ice skating, and dog sledding are examples of wintertime pastimes.
Photos: https://www.facebook.com/deerhurst