Based out of the Dakota Dunes Resort, visitors to Whitecap can experience many activities.
Summer Adventures
E-bikes, fishing tours, wagon rides, tipi demonstrations and indigenous games demonstrations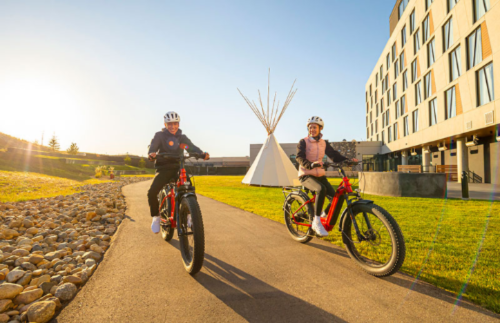 For 25$ an hour, visitors can book an e-bike to take a self-guided tour around the area and experience the Saskatchewan river basin from a different angle.
Fishing tours are offered by Fishinggeek, who provide all the equipment and training for a fishing adventure.
Wagon rides are the perfect option for those with limited mobility to explore the Saskatchewan River valley.
In the indigenous games demonstration, participants will get a chance to learn and experience traditional games played by first nations people of the area.
Winter adventures
Sleigh rides, cross-country skiing, snowshoeing, and ice fishing.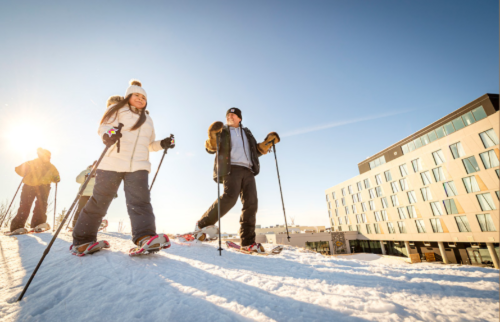 The sleigh ride can accommodate up to 8 people in a tour around the Saskatchewan River valley. This hour-long experience is ideal for people with limited mobility to see the area.
Snowshoes and cross-country skies can be rented from the resort, and your own can be brought.
The ice fishing is hosted by fishing geeks who provide all the equipment and an experienced angler for either a half-day or full-day ice fishing adventure.
Cultural adventures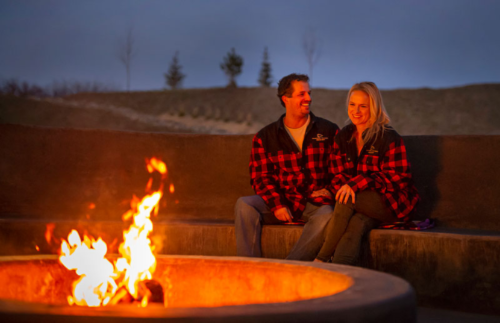 Enjoy traditional stories and warm feelings with the Bannock and Bonfire experience. During this, visitors will learn about Dakota tradition, the history of the area, and its people.
In a pow-wow dance presentation, visitors will experience a dance demonstration and interpretation.
Photos: https://www.dakotadunesresort.com/