Seven hiking trails (total of 5km), forests, wetlands, and open areas bisected by the Burnt River.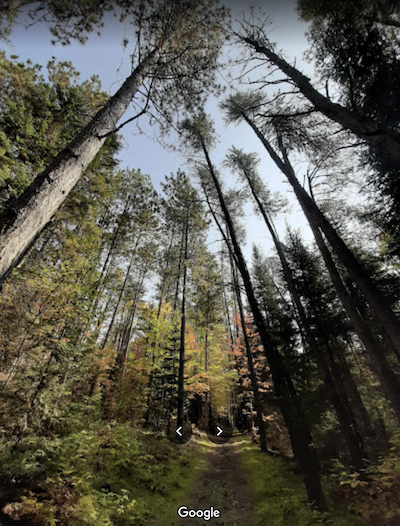 In 2009, Peter Dahl announced the family's intention to donate the Dahl Forest (approximately 500 acres) to the Haliburton Highlands Land Trust. Peter explained that the decision to donate the land to the larger community was based on the family's reluctance to sell the land they loved. "We spent over fifty years of tree planting, conservation and preserving that property … how could we sell it at any price? It's inconceivable to me and my sister and certainly to my mother. The property is part of my soul, and it's part of my mother's and my sister's souls."
Watch the video story about Dahl Forest
Photos: Google Maps, Bob Snider; Max K.