This non-profit, charitable organization is founded and operated by volunteers. It's dedicated to the airmen who trained, served, and most importantly died while serving their country in the air from 1939 to 1945.
This museum is unique because it's the only one in the world dedicated solely to remembering those of the British Commonwealth Air Training Plan. The plan was signed back in 1939 when only 4,000 people were in the Royal Canadian Air Force. By the end of 1943, the enrollment reached 250,000!
The museum is fitting for Manitoba because so much of the training was carried out right here in Manitoba.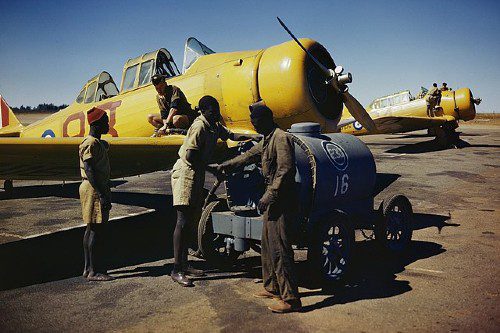 Commonwealth Joint Air Training Plan, January 1943
Photos: Bzuk, Wikimedia Commons