Thursdays from May to October
The Canmore Mountain Market has been a summer tradition in Canmore for over twenty years, operating every Thursday from 10 AM – 6 PM from May to October.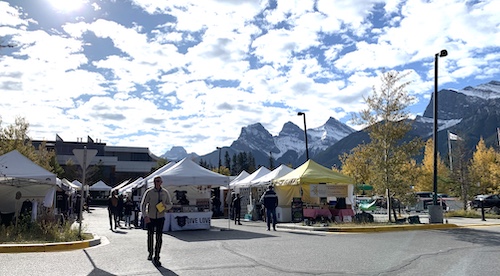 Visitors and locals are treated to an excellent selection of locally and regionally produced items, including fresh fruits and vegetables, meats, jams, coffee and baked goods. The Market also offers unique crafts, clothing, jewellery and other artisanal products.
Photos: Vlad Umnov