The old local car dealership is now filled with cars that date back to 1902. The 2,300 square meter museum is one of Oshawa's most visited attractions.
There are two levels to the museums, the second level features Canadian-made cards. The museum features a 1908 De Dion-Bouton Roadster, 1926 Bentley 3 litre Speed Model, 1937 Rolls-Royce Phantom lll, 1957 Dodge Regent and a ton more beautiful automobiles.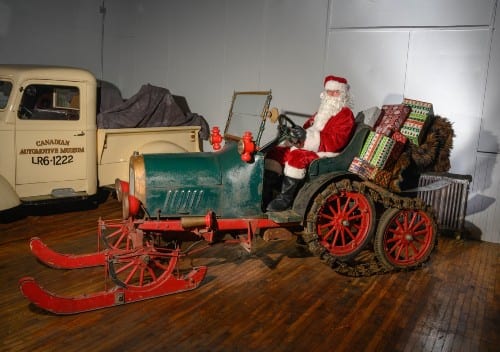 The Museum offers informational tours and is great for the whole family. They even have a replica of Lightning McQueen from the movie Cars.
Photos: facebook.com/CanadianAutomotiveMuseum