The Audain Art Museum is a unique-looking building built in 2016.
The museum houses a permanent collection of artworks from creators from all over British Columbia. The AAM boasts an excellent collection of historical First Nations masks and houses examples of the Vancouver photo conceptualism movement.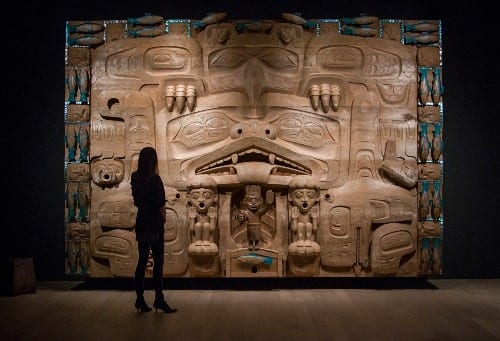 The museum also houses "The Dance Screen" which is an enormous, cedar piece by Haida master carver, James Hart. The Dance Screen dominates the first gallery and weighs 5.5 tons. It is the largest self-standing dance screen in the world and pays homage to the salmon, which gives life to others animals depicted in the carving.
Photos: facebook.com/AudainArtMuseum