It's hard to miss this colourful gallery and boutique shop as you drive down Flesherton's Hwy 10.
The exterior of the building features many large and vibrantly coloured paintings and sculptures, and inside, the fun continues. Arts on Ten is a gallery and shop that specializes in locally made, one-of-a-kind pieces.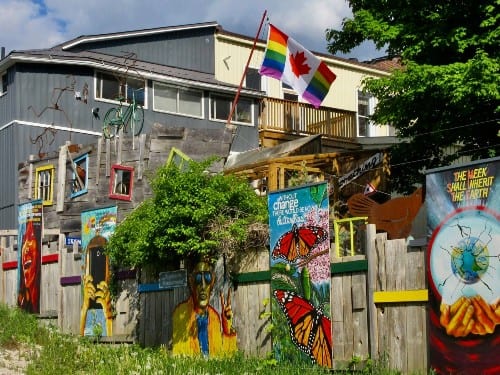 In the summer months, spend some time in Cuckoo Valley Garden, the sculpture garden to the rear of the building, where handmade objects find fresh beauty in the midst of nature; you won't be disappointed.
Photo: facebook.com/ARTSONTEN-GalleryBoutique-234416566679561/