01
Watson's Mill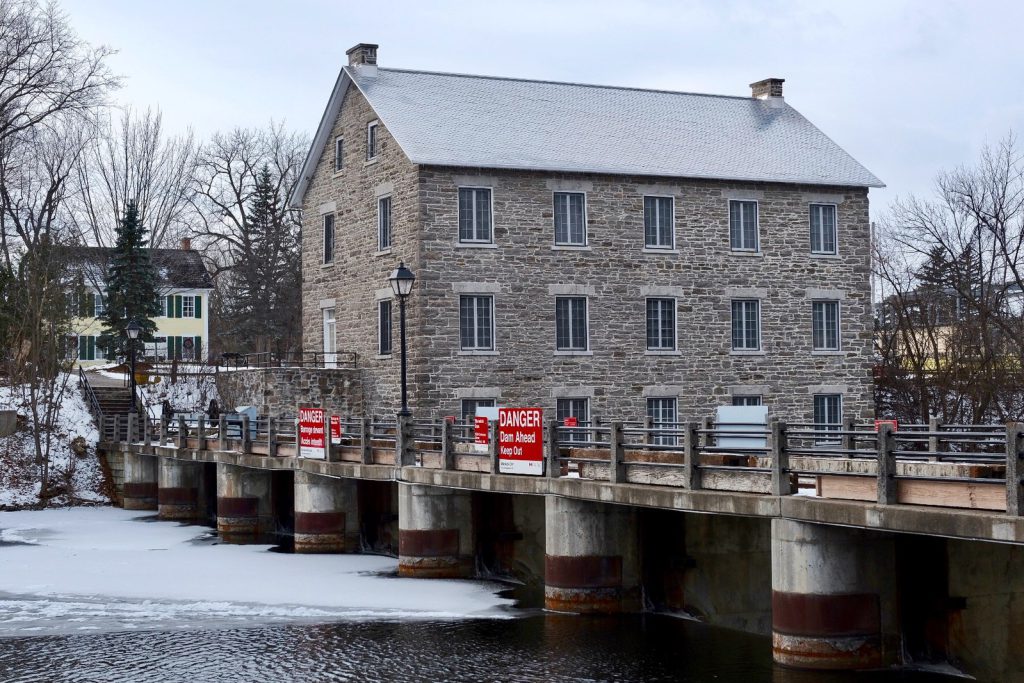 Watson's Mill is a functional 1860's water-powered grist and flour mill building located on the shores of the Rideau River.
The founders of the village of Manotick, Moss Kent Dickinson and Joseph Currier, built Watson's Mill, which is now preserved as one of the oldest operating mills in Canada, celebrating the history of Manotick and bringing together the community and visitors. Today, visitors can experience the milling process as they see the machinery operating during guided tours.
There are also concerts, craft sales, talks, a shop, a used bookstore, and a park to feed ducks. This historical site allows visitors to explore the past and the village of Manotick.
Photo: joanne Clifford, CC-BY-2.0
5525 Dickinson Street, Manotick, ON K4M 1A2
613-692-6455
02
Dickinson Days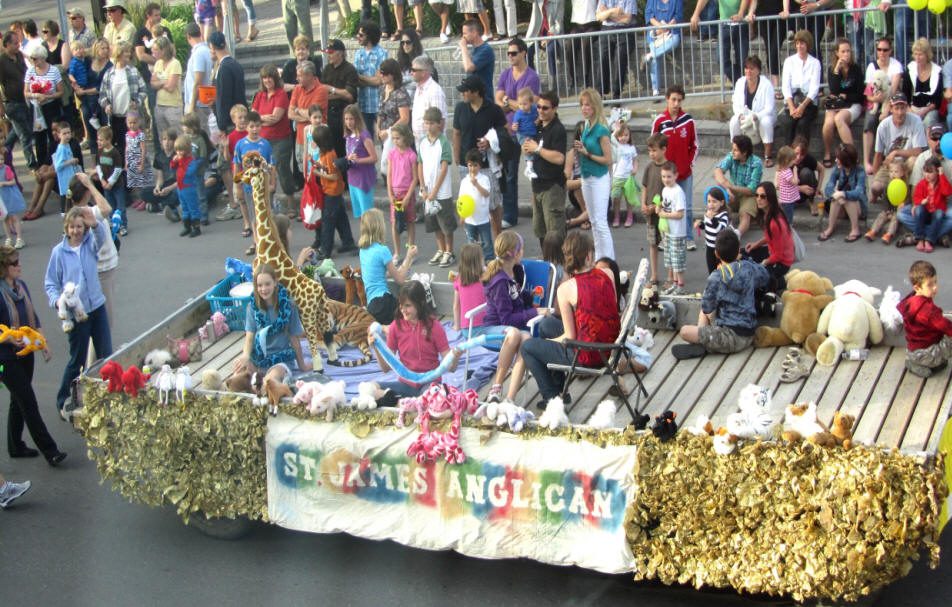 Dickinson Days is an annual festival in the historic village of Manotick, Ontario, held on the first weekend in June. In 1985 it began as a birthday celebration for Moss Kent Dickinson, the founder of Manotick, mayor of Ottawa, and builder of Watson's Mill.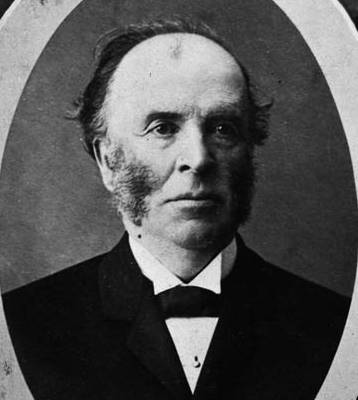 It has developed into a weekend festival with a parade, fireworks, entertainment, live music performances, wagon rides, meals, booths, a farmers market, activities for kids, rock bands, tours at Watson's Mill & Dickinson House, and Doors Open Ottawa.
Photos: Pittaway – Library and Archives Canada., Public Domain; http://www.manotick.org/
https://www.manotick.net/archive/dickinsondays/
03
Dickinson House Museum
Dickinson House was a grand home built in 1867 by Moss Kent Dickinson, a founder of Manotick. Dickinson designed it with a New England architectural style and placed it near his gristmill. The Dickinson House was used as a mill office, general store, and post office. In succession, three families of mill owners lived in the Dickinson House – the Dickinsons, the Spratts, then the Watsons. In 1870, Dickinson and his family moved in and operated the milling complex for 60 years. In 1972, the last mill owner Harry Watson sold the buildings to the Rideau Valley Conservation Authority, named the gristmill Watson's Mill, and kept the house's name as Dickinson House.
Dickinson House is now part of a heritage site that preserves three linked historical buildings: Watson's Mill, a carriage shed, and Dickinson House. Today, this home is a museum for the public. At this museum, you can attend an exhibit called "Steamboats on the Rideau," which is a storytelling of steamboats on the Rideau Canal with its research conducted by Coral Lindsay, the founder of the museum. If you want to purchase souvenirs, there is the Dickinson House Museum Gift Shop. There are books on local history, photo-art notecards, postcards, photo-art prints, and handicrafts.
Photo: https://dickinsonhouse.org/
1127 Mill St, Manotick, ON K4M 1A2
613-692-6455
04
Peppermint Organic Spa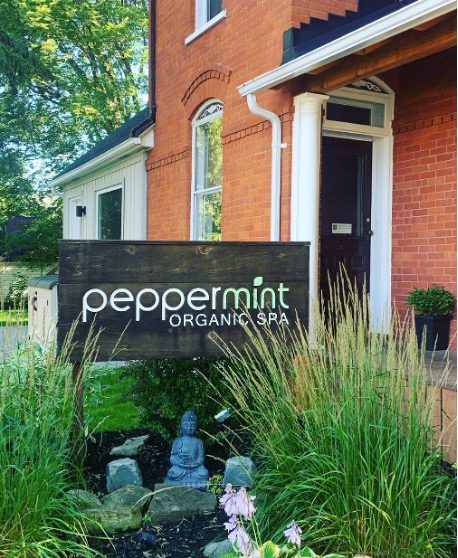 Peppermint Organic Spa is the place to go if you want to participate in an activity that helps you de-stress. A beautiful restored century-old heritage building within Manotick holds this spa. There is well-trained staff offering their guests a world-class spa and wellness experience.
Everyone is welcome here, regardless of gender. It is a relaxing environment providing clients with organic skin care treatments, manicures, pedicures, facials, waxing, sugaring, and massage therapy. This spa is a certified Eminence Organic Green Spa and Skin Essence Organics retailer. The approach with organic products in skin care treatments, hair removal wax and sugar, and professional non-toxic nail polishes is for the client's wellness and the health of their skin.
Photo: https://www.facebook.com/PeppermintOrganicSpa/
1131 Mill St, Manotick, ON K4M 1B1
613-692-0918
https://www.peppermintspa.com/
05
David Bartlett Park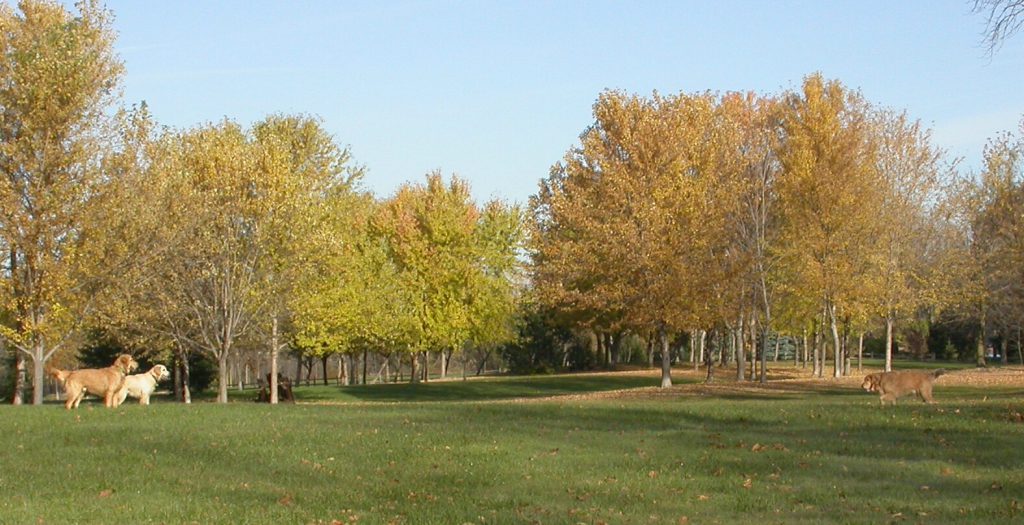 David Bartlett Park is a nature and wildlife area, great for visitors who love a walk in the park and seeing dogs. David Bartlett Park is a large green space designated as an Off-Leash facility.
In 2011, dog owners and dog walkers of Manotick established the David Bartlett Park Dog Walkers' Association. Their mission is to keep the park as an off-leash area by making sure park users help maintain the facility in a clean, safe and respectful manner. The park will be filled with dogs off their leashes, and during warm weather, you can see water-loving dogs in the Rideau River. Visitors can bring their dogs too, as this open space will suit any size of dog.
Photo: https://www.facebook.com/dbpdogs
5201 McLean Crescent, Manotick, ON K4M 1G2
https://www.manotickdogpark.com/
06
Green Spirit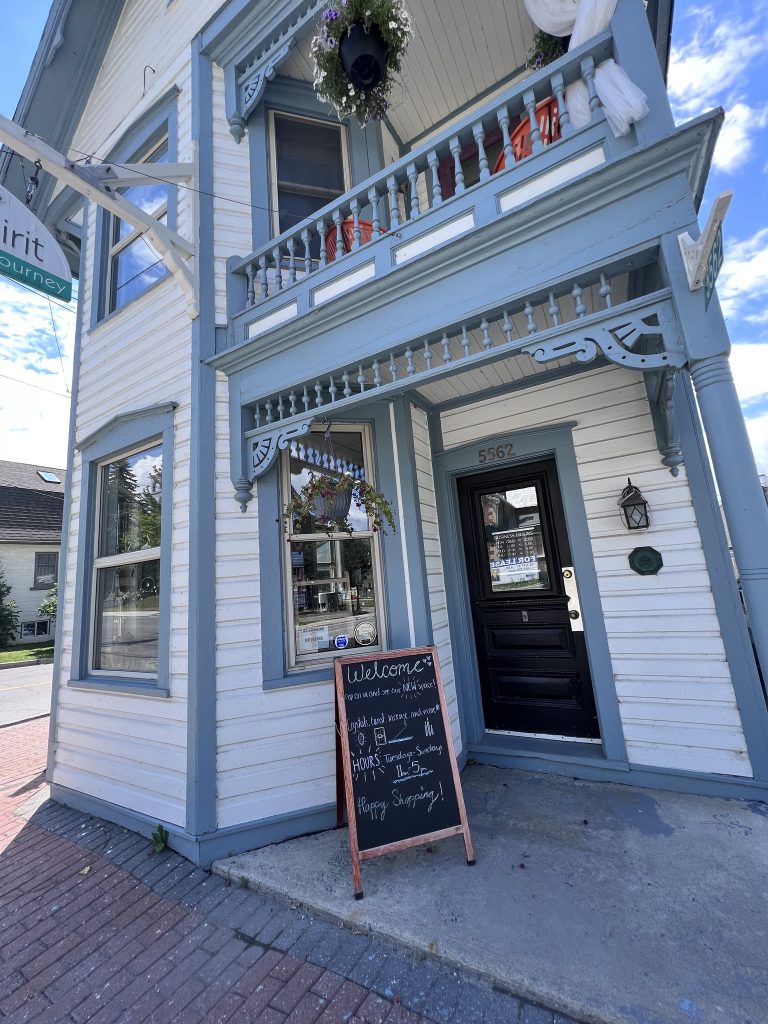 Gift shopping for spiritual supplies such as aromatherapy items, meditation aids, crystals, tarot cards, and more can be done here at Green Spirit in Manotick. Green Spirit is a store created to offer inspiring products for people on their spiritual journey.
This is the personal journey of self-discovery and awareness and expanding one's consciousness. The team of Green Spirit does what it can to carry products purchased within Canada if not crafted by local artisans!
Photo: https://www.facebook.com/Green.Spirit.444/
5562 Manotick Main St, Manotick, ON K4M 1A5
613-692-5151
07
Lasting Impressions Gift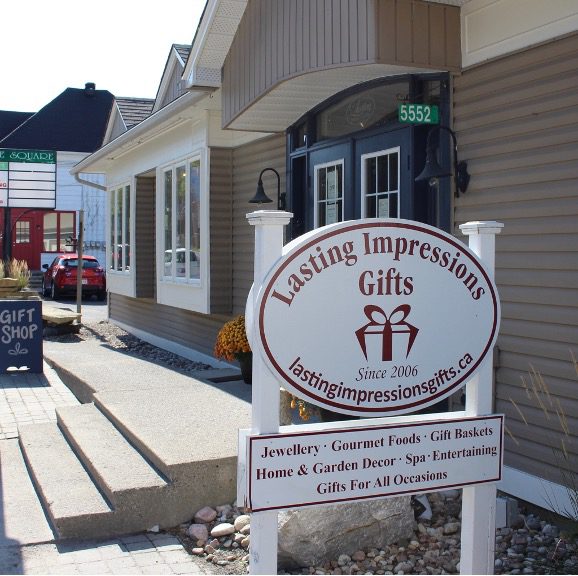 A specialty and gift shop to check out for everything else you would like as gifts are Lasting Impressions Gift. This family-run boutique sells good quality local products ranging from gourmet foods, baby gifts, jewelry, home decor, candles, and gift baskets. This is the gift shop that will help visitors in finding a special gift for any occasion.
Photo: https://www.facebook.com/LastingImpressionsGifts/  
5552 Manotick Main St, Manotick, ON K4M 1B7
613-692-0759
08
Gingerbread Man
Dessert lovers must visit the Gingerbread Man shop. Manotick's Gingerbread Man opened in 2001 and has been attracting passersby with the scent of sweet and spicy aromas.  The shop is filled with unique gingerbread houses and cookies, banana bread, ginger molasses loave
shortbread cookies, chocolate chip cookies, ice cream and butter tarts. Delicious treats you do not want to miss out on! Exceptional baking and decorating skills by the owners of the shop, who welcome all to try their magical baked goods.
Photo: https://gingerbreadman.ca/
1134 Tighe St, Manotick, ON K4M 1A2
613-692-3209
09
Miller's Oven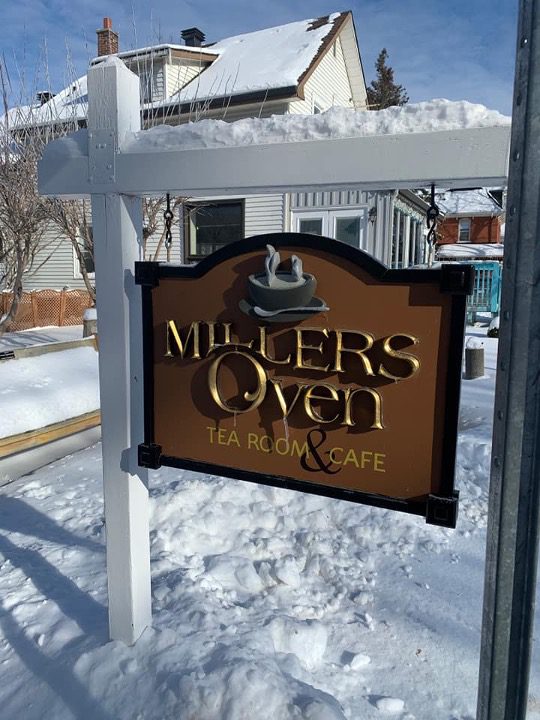 The Miller's Oven, opened in 1983, is a non-profit tearoom managed by a group of seniors who are part of a volunteer board called The Rideau Miller's Oven Seniors Committee. This restaurant welcomes everyone, serving breakfast and lunch in a two-story heritage house. The volunteers create such a friendly and warm environment for guests.
It will take you back to what feels like your grandparent's kitchen. Their menu consists of reasonably priced comfort foods such as desserts, tea, coffee, and soups of the day. This is somewhere to go for a bite.
Photo: https://www.facebook.com/MillersOven
1137 Mill St, Manotick, ON K4M 0G7
613-692-4304
http://www.millersovenmanotick.ca/
10
Black Dog Bistro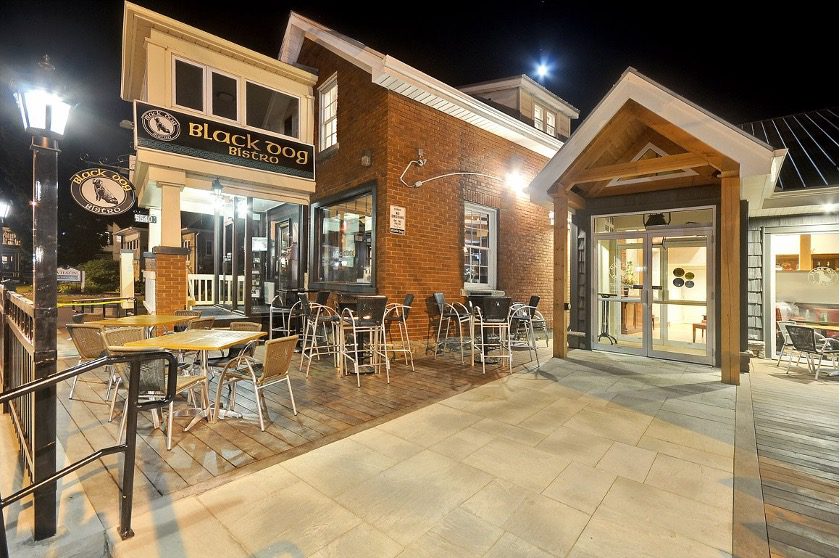 Black Dog Bistro is a casual diner welcoming guests to experience their warm atmosphere with friends and family. The menu is known for various food selections, such as delicious sharing plates, sandwiches, ribs, steaks, and salads. This restaurant is committed to using the freshest ingredients produced and supplied locally while preparing meals using classic French cooking techniques.
Cannot forget about the drinks, as they carry many craft breweries, spirits, and wines picked to be paired well with your meal. There is a drink bound to spark your interest and food that feels right for your appetite.
Photo: https://www.facebook.com/
5540 Manotick Main St, Manotick, ON K4M 1A6
613-692-3779
https://www.blackdogbistro.ca/
11
The Mill Tavern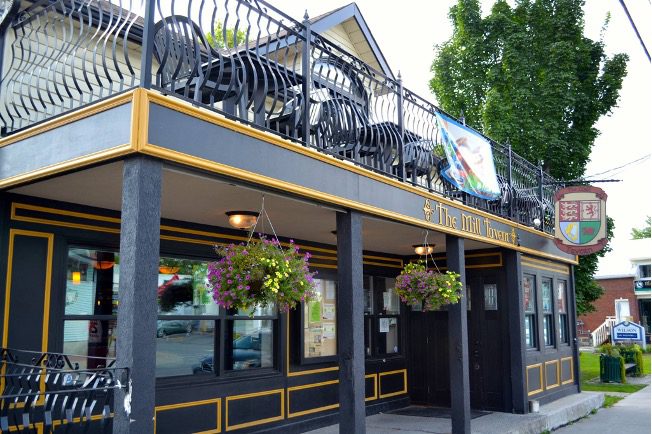 The Mill Tavern is a popular bar with many great beers on tap. The design of this bar is of a classic British corner pub serving the delicious UK and North American Pub fare, which are creative adaptations to traditional pub fare. There is a Daily Specials Menu, and the in-house chef creates signature entrees such as Fish & chops with a delicious twist!
Your experience here will be a delight because of the service provided by their excellent staff. Want to be out after dark? This is the late-night stop in Manotick for live entertainment, Charity Trivia nights, and prize giveaways!
Photo: https://www.facebook.com/TheMillTavern/
5544 Manotick Main St, Manotick, ON K4M 1A2
613-692-1686