Top 15 Places to Visit in
sarnia | ontario
The page was created with the support of 

 groups – 
Add Your Place
Recommended by GINETTE KELLY
It's a treasure of a park on Lake Huron. The sandy beach located within Sarnia's Canatara Park stretches nearly a kilometre along the shore of Lake Huron near the mouth of the St. Clair River.
The beach has so much to offer to you – it has an animal park, beach volleyball courts are available for public use, there is a skateboard and bikes park, and there are walking paths throughout the park.
Canatara is an Ojibwe word that means Blue Water. The park was opened in 1933.
Within the park is Lake Chipican, a haven for many different species of birds on their migration routes.
1200 Lake Chipican Drive Sarnia ON Canada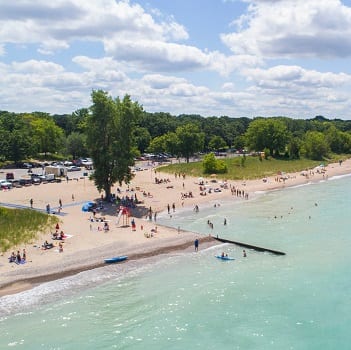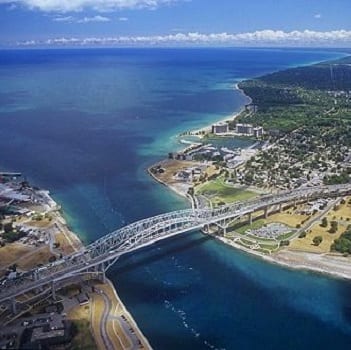 The historic Blue Water Bridge is a twin-span international bridge across the St. Clair River that links Sarnia, Ontario, and Port Huron, Michigan.
The Bluewater Bridge was originally built with two lanes for vehicles, and sidewalks for passengers on foot; later removed to make room for three lanes to be used by vehicles. The original solo bridge construction started in 1935.
The second three-lane bridge, just south of the first bridge, opened in 1997.
1555 Venetian Blvd, Point Edward, Ontario N7T 0A9
Home Town of Astronaut Chris Hadfield
Recommended by GINETTE KELLY
Canadian Space Agency astronaut Chris Hadfield was born in Sarnia in 1959. He studied at King George VI elementary school in Sarnia.
Chris became Canada's first astronaut to live aboard the International Space Station. He commanded the International Space Station from December 2012 to May 2013 and flew two separate Space Shuttle missions. Chris became beloved by millions thanks to his zero-gravity reworking of David Bowie's "Space Oddity".
Sarnia Airport was renamed in honour of Chris Hadfield in 1997.
In 2019, the former astronaut was honoured with a Canada's Walk of Fame Hometown Star celebration at Sarnia's Bayshore Park.
Chris spends time at his cottage on Stag Island on the St. Clair River.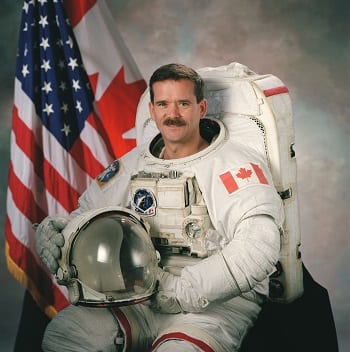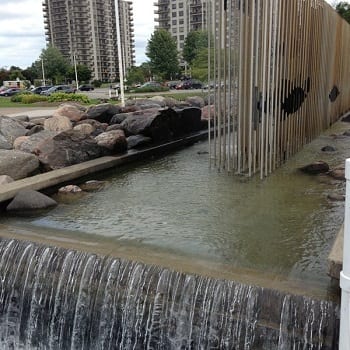 The MacPherson Fountain has rated the best public sculpture in Sarnia.
The MacPherson Fountain in Centennial Park is the closest thing Sarnia has to a sculpture that reflects how residents feel about their city. The fountain was installed beside the St. Clair River nearly 30 years ago by Canadian artist Ron Baird.
355 Front St N, Sarnia, ON N7T 0A1
Judith & Norman Alix Art Gallery
Recommended by GINETTE KELLY
Located in the centre of Sarnia's downtown cultural district, the Judith & Norman Alix Art Gallery offers an eclectic range of exhibitions, tours, lectures and programs. Housed in the architecturally significant Thom building (also known as the Saks building), the gallery's permanent collection comprises some 1,200 Canadian historical and contemporary works.
Holdings include signature canvases by members of the seminal Group of Seven. Franklin Carmichael, Arthur Lismer, J.E.H. Macdonald and A.Y. Jackson – heavyweights of the Canadian landscape – are well represented. Choice abstract work includes Painters Eleven founder, Harold Town's towering canvas, Monument to a Politician (1956).
147 Lochiel St, Sarnia, ON N7T 4C1, Canada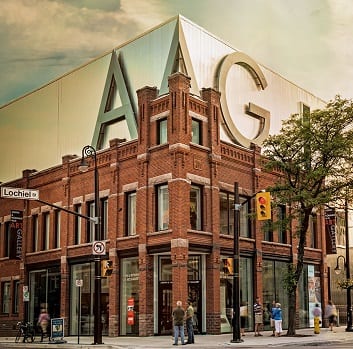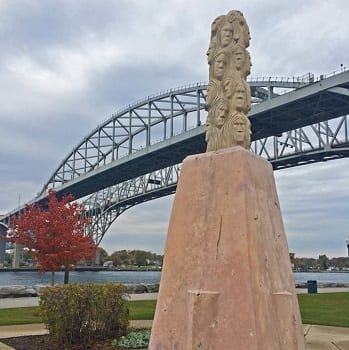 The Souls Memorial stands in tribute to the generations of Ancestors who gathered on this site for trade, for celebration, for teaching, and for sharing in seasonal spiritual ceremonies. This is a very specific area; the outlet of Lake Huron where it flows into the St. Clair River named Aamjiwnaang. It was used by First Nations for millennia.
The Souls Memorial was designed and executed by Anishinaabe artist, Dennis Henry-Shawnoo. He handcarved, from a single massive stone, the tall plinth. On the central statue, he depicted a series of faces representing the ancestors and the past
Alexandra Ave, Point Edward ON
Father's Day weekend
The Sarnia Kinsmen Ribfest is a popular competition where local amateur chefs share their recipes for barbecued ribs. It has become a marque family-friendly event with an annual attendance of over 15,000. This three-day event of family fun offers great food and live entertainment that has been enjoyed for over 20 years.
The festival's main attractions are the ribbers and live music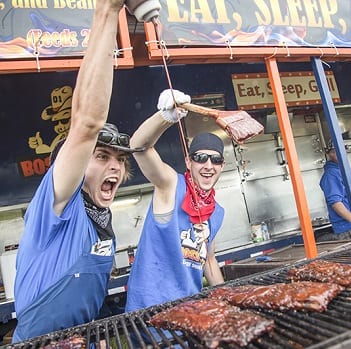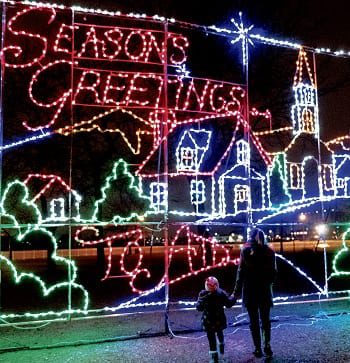 November – January 1st
During the Christmas season, the city of Sarnia presents the annual "Celebration of Lights" in Centennial Park.
The event was created in 1984 by Dr. Wills Rawana and a committee funded by the retail chain Hudson's Bay, and the national telecommunications company Telus.[134] From modest beginnings, the event has garnered numerous awards as it has grown, including second place in the 2002 Canadian Government's Canada WinterLights competition.
Centennial Park, Sarnia ON
Recommended by GINETTE KELLY
Korny Korners is a fun attraction. The farm is a century-old farm covering four generations.
The farm transitioned from a milking herd of Jerseys to Aberdeen Angus beef cattle to horticultural and field crops such as sweet corn, pumpkins, hay, soybeans, winter wheat and field corn.
The Market and Farm Adventure is open from June to October. Pumpkin Fest is Fall weekends, PD days, and Thanksgiving Monday.
6193 Blackwell Sideroad, Sarnia, ON N7T 7H4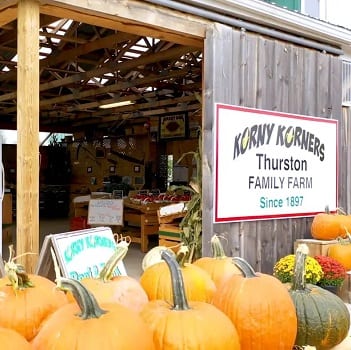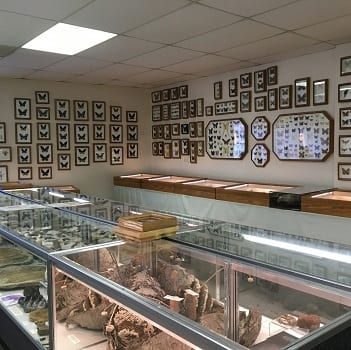 Recommended by GINETTE KELLY
Stones 'N Bones Museum is a great attraction. It offers a diverse and world-class collection of 6,000 objects including dinosaurs, fossils and artifacts, gemstones, minerals, insects, butterflies, native Canadian tools and artifacts.
223 Christina St N, Sarnia, ON N7T 5V1, Canada
Since 1964, the Seaway Kiwanis Club has provided local residents and visitors one of Sarnia's foremost and most-visited attractions. The "Park Zoo", as it was originally named by the newspaper, was instantly a big hit with the majority of people visiting on Sunday afternoons to see and visit with the animals.
The Children's Animal Farm is nestled in a picturesque environment that features attractions for visitors of all ages and interests. Take a leisurely stroll, observe and learn about the animals or enjoy the Farm's natural setting and environment.
Canatara Park, 1200 Lake Chipican Dr., Sarnia, Ontario N7T 7N2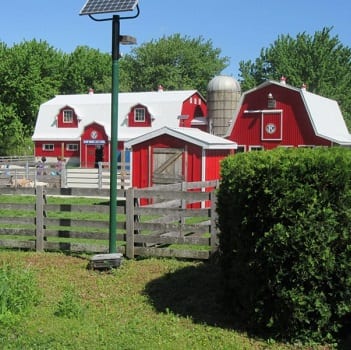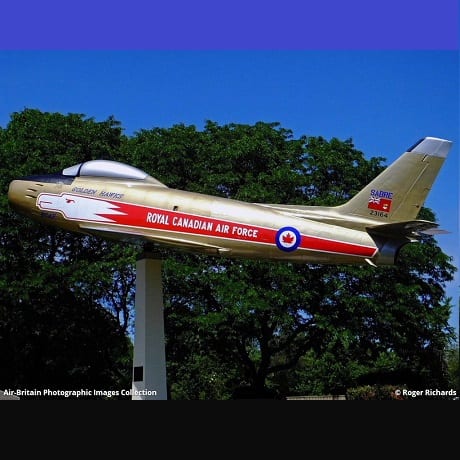 As a memorial to Canadian aviators who died in World War II, one of the remaining Canadair Sabres in Canada is on display in the Germain park.
Along with an RCAF memorial plaque, there is an F-86 MkV Sabre Golden Hawk fighter jet, serial number 23164. Originally it had been stored in a warehouse and was almost burned beyond repair in a fire in 1970, while in storage. It was restored in 1971.
Photo: Roger Richards, Air Britain Photographic Images Collection
260 East Street N, Germain Park, Sarnia ON
Over 20 Years ago the Capitol movie theatre was transformed into the Imperial Theatre.
Originally built as The Capitol Movie Theatre in 1936, the Capitol was lovingly restored between 1995 and 1997, in all of its Art Deco elegance, as indicated in the pictures of the foyer. It was transformed from the premiere movie-house to a modern theatre for live performances and renamed the Imperial Theatre.
The Imperial Theater hosts numerous events, local and big-name musical events, professional acts, speakers, comedy shows, and special events. The International Symphony Orchestra performs at the Imperial Theatre. In addition to symphonic concerts, the Imperial Theatre stages professional dramatic productions.
168 Christina St N, Sarnia, ON N7T 5T9, Canada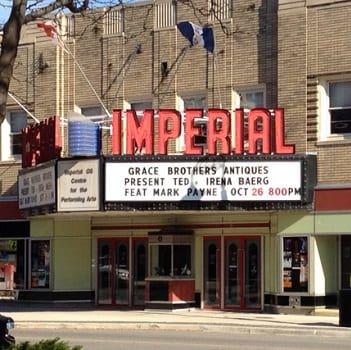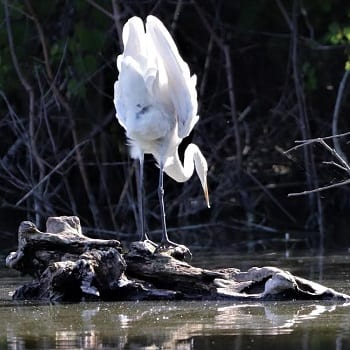 Recommended by FAYE FINLAYSON
Wawanosh Wetlands is a brilliant birdwatching spot! Wetlands and walking trails around the ponds with benches to rest on and lookout points to observe the wildlife. Parklands to picnic and rest in are included. Parling available as well. Nature at it's finest.
This beautiful natural park is located within the city of Sarnia. Over 2.5 km of trails will guide you through this significant marshland that provides critical habitat for over 220 species of resident and migrating birds. The park is also home to over 700 species of plants and a variety of fish, reptiles, amphibians, and mammals.
6013 Blackwell Side Rd, Sarnia, ON
Lawrence House Centre for the Arts
Recommended by MELODY BRIGGS
The Queen Anne style house built at the corner of Wellington and Christina streets in 1892 for lumber baron William Lawrence is the home to the city-owned Lawrence House Centre for the Arts. The Lawrence House Centre for the Arts officially opened its doors on June 17, 2001, providing a venue for performances, exhibitions, educational programs and special activities for all ages.
The Lawrence House was occupied by the Lawrence Family until 1940. The house remained uninhabited, yet fully furnished, until 1977 when it was donated to the City of Sarnia. Through generous donations from the Suncor Energy Foundation and the City of Sarnia, the house was fully restored in 1986.
We have a beautiful Gift Shop and try to have a new art exhibit every month.
127 Christina St. S., Sarnia ON N7T 2M8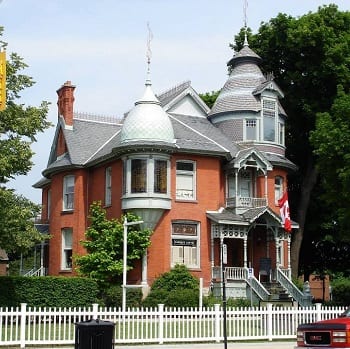 Top 15 Places to Visit in Sarnia ON