Top 10 Places to Visit in
Lockeport | Nova Scotia
The page created by Jaevelene Hinagpis | Evrytt Foy | Jayden Berard | Jasmine Kaur | Harjeet Singh
Red River College, Winnipeg MB 

Photo: Dennis Jarvis from Halifax, Canada – DGJ_5145, CC BY-SA 2.0
Add Your Place
Festival of Women & Song at Seacap Lighthouse Stage
Harmony Bazaar Festival of Women & Song is the only women's music festival in Atlantic Canada.
Harmony Bazaar began as a project of the Shelburne County Women's' Fishnet to provide a stage for female singers and songwriters. The first festival was a small gathering in 2005, upon the success of the event plans were made for a larger festival the following yea at Seacaps Memorial Park.
The festival grew into a weekend of activities including youth stages, workshops, industry dinners, art galas, theatre performances and mentorships. Harmony Bazaar continues to promote female singers and songwriters and hosts many exciting events throughout the year!
Seacaps Memorial Park, 57 Hall St, Lockeport, NS B0T 1L0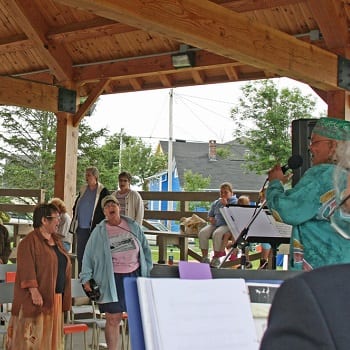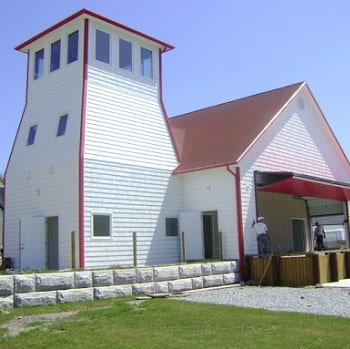 This large green space occupies an entire block, only meters from the town's shopping district. This central open area often hosts large events throughout the year, with the Harmony Bazaar and the Rock Festival being among them. The Lighthouse Stage officially opened during Sea Derby weekend in 2010, and the covered seating area is augmented by the presence of the nautically themed play park, which provides hours of entertainment for children of all ages.
Some of the park's features include a lighthouse slide, a wharf with ladders and tire bridges, and a lobster boat picnic area.
57 Howe St, Lockeport, NS B0T 1L0
Lockeport Sea Derby is Nova Scotia's longest-running derby. Come for a weekend of family fun and fishing.
The Derby is a community-based event, with its roots deeply woven into the culture of the Ragged Islands area. It has been a tremendous success since its start in the 1990s.
By working in conjunction with the Department of Fisheries and Oceans the derby has become a sustainable event that minimizes damage to any local fish populations.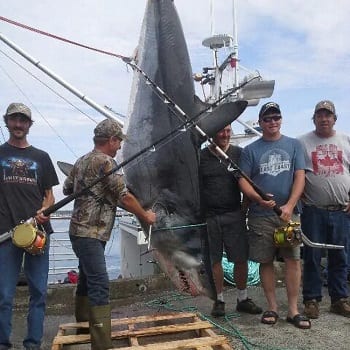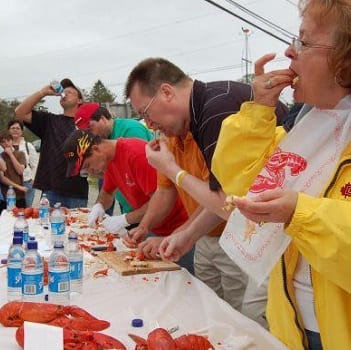 June
Come and experience the Lobster Capital of Canada during Shelburne County's Lobster Festival.
Enjoy a weekend full of family fun activities, events and of course, lots of lobster! Our festival is held every June since 1986 to celebrate the end of our Lobster season (November to May) and to recognize the importance of our lobster fishing industry to the economy, history and culture of Shelburne County.
The Shelburne County Lobster Festival has received provincial recognition (TIANS 1991 Festival Award and the Recreation Nova Scotia Community Cooperation Award in 1989) for its community-based approach to events planning and the cooperation that exists among the various communities involved.
The little house was used as a school from 1845 to about 1880 when it was succeeded by another elementary school structure.  The little school then became a dwelling and a front porch and backroom were added.
This public schoolhouse was made into the Little School Museum in 1967, depicting life in the 19th and 20th Centuries of coastal Nova Scotia.
29 Locke Street, Lockeport, Nova Scotia B0T 1L0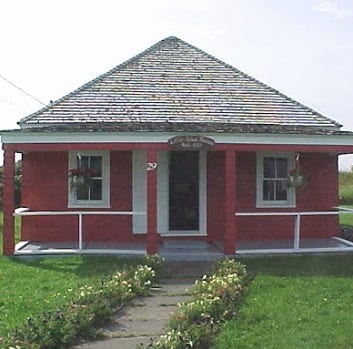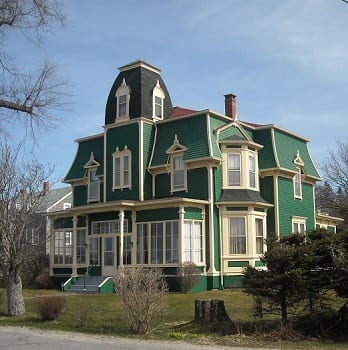 Take a stroll down Nova Scotia's first Provincially registered streetscape which includes five historic homes all affiliated with the town's founders Locke family (for which Lockeport is named).
it includes five historic homes situated at the lower end of South St., overlooking Lockeport Harbour.  Four of the five dwellings were built for the children of merchant Samuel Locke.  As well, the well-preserved homes of the streetscape represent the three historic eras of Nova Scotia's domestic architecture which includes Colonial, Georgian and Victorian. They were built in 1836,1841 x 2, 1846, and 1876.
Just prior to the houses you will see an equally beautiful monument to this truly unique piece of Nova Scotia.
27 South Street, Lockeport, Nova Scotia B0T 1L0
A replica widow's walk, a rooftop balcony found on older homes depicting architectural history, where wives watched for their husbands' boat to return from their latest expedition at sea.
The Widows Walk facility located on Crest Street offers a view of Lockeport Harbour and Carters Island Lighthouse.oc
34 Crest Street, Lockeport, Nova Scotia B0T 1L0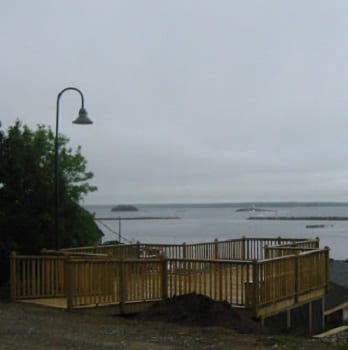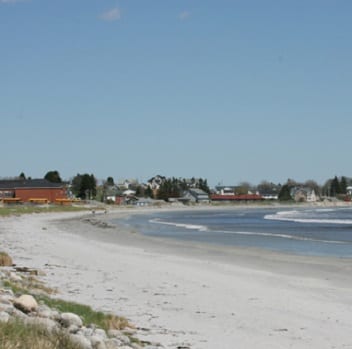 Crescent Beach is a mile-long stretch of white sand that links the town of Lockeport to the mainland. Due to the town's proximity to the beach and closeness to major shipping lanes, Lockeport is often referred to as the 'Beachtown of the North Atlantic'.
This is the perfect place to spend a relaxing day with your children.
Add Your Place | Add Your Place | Add Your Place | Add Your Place | Add Your Place | Add Your Place | Add Your Place | Add Your Place | Add Your Place | Add Your Place | Add Your Place | Add Your Place | Add Your Place | Add Your Place | Add Your Place |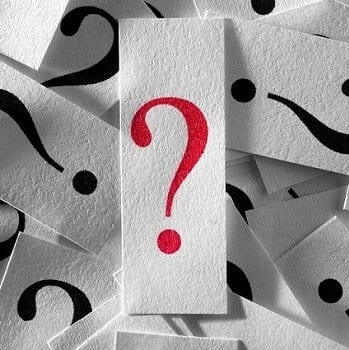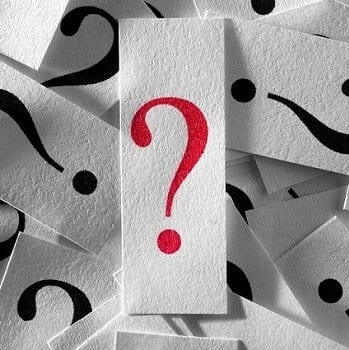 Add Your Place | Add Your Place | Add Your Place | Add Your Place | Add Your Place | Add Your Place | Add Your Place | Add Your Place | Add Your Place | Add Your Place | Add Your Place | Add Your Place | Add Your Place | Add Your Place | Add Your Place | 
Top 10 Places to Visit in Lockeport NS