National Historic Site
Historic Fort by the Fraser River. A former trading post of the Hudson's Bay Company, commonly known as the Birthplace of British Columbia.
Guests can enter all the historic buildings inside the fort featuring interacting exhibitions that portray the living conditions of the fur traders. The site also provides "glamping" tents for visitors who want to stay overnight.
23433 Mavis Ave, Langley City, BC V1M 2R5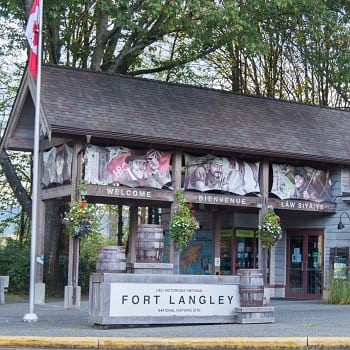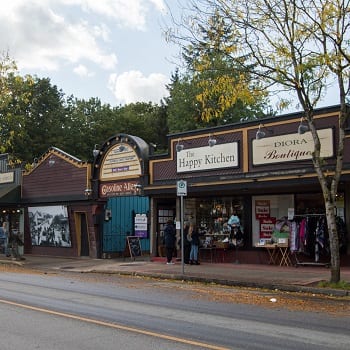 Fort Langley Heritage Village
Heritage Village of over 3,400 people and home to the Fort Langley National Historic Site. Visitors can stroll over Glover Road to find unique restaurants, coffee shops, and stores in its historical heritage buildings.
The community also contains the BC Farm and Equipment Museum and the Langley Centennial Museum.
Glover Rd, Langley City, BC V1M 2R9
The vibrant and warm area located at the heart of Langley City. Home to over 300 businesses, the area offers restaurants, stores, a mural walking tour, and even the Cascades Casino Resort.
The main avenue, Fraser Hwy, hosts the Langley Arts Festival during the summer, and live events at it's popular McBurney Plaza.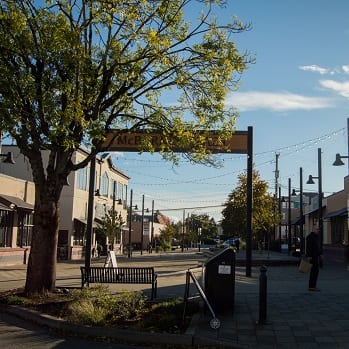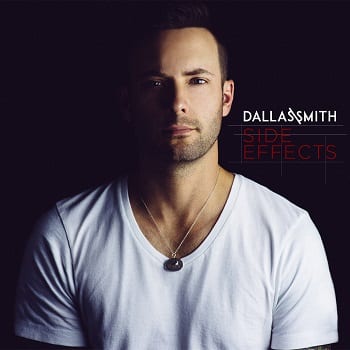 Home Town of Country Star Dallas Smith
Canadian Museum of Flight
An aviation museum located at the Langley Regional Airport.
The museum contains an exhibition of over 25 original aircrafts, including jets, gliders, and helicopters, as well as many original artifacts.
5333 216 St, Langley City, BC V2Y 2N3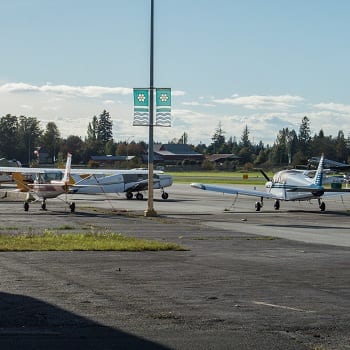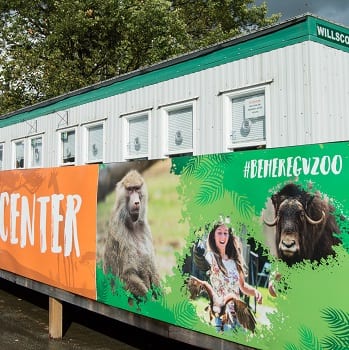 Home to more than 140 species from around the world, including rescued, donated, and orphaned animals.
The Zoo offers tours, exhibitions, shows, and educational programs all-year-round.
5048 264 St, Aldergrove, BC V4W 1N7
Campbell River Regional Park
Recommended by COLIN M

с

QUILLAN

Regional park with plenty of hiking, walking, and equestrian trails to choose from, as well as a camping site and picnic areas.
Formed by six historical farm plots, the park also contains two heritage buildings: Rowlatt Farmstead

the historical Lochiel Schoolhouse.
20285 8 Ave, Langley Twp, BC V2Z 1W5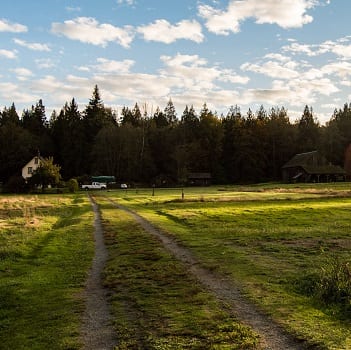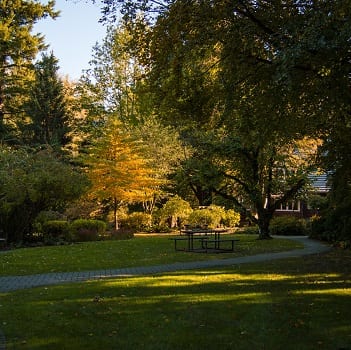 Recommended by ANNE PALMER
Botanical gardens with an area of over 3 acres of trees, trails, and boardwalks. Visitors can enter the glass greenhouse, open during business hours, which contains unique tropical plants and flowers.
20210 50 Ave, Langley City, BC
Murrayville's Five Corners
Recommended by SANDY DUNKLEY
A 5-roads intersection with historical buildings over 100-years old. Around it, visitors can find heritage buildings such as the school, a church, and also the locals' long-standing favourite businesses:
Porter's Bistro and Tea House

Tracycakes Bakery

Princess and the 

Pea Bed and Breakfast
Intersection of 48 Ave and 216 St, Langley City, BC V3A 3M7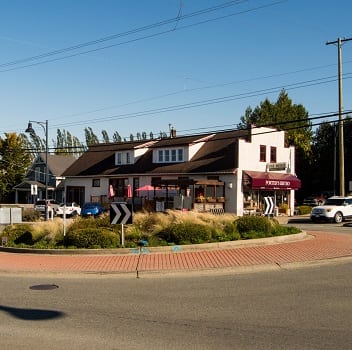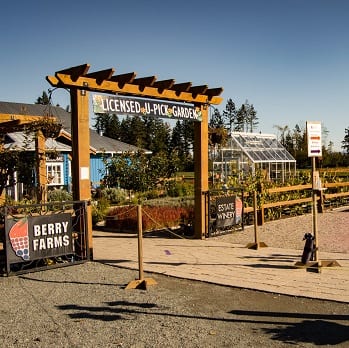 Krause Berry Farms & Estate Winery
Recommended by ANNE PALMER
Unique estate with activities for visitors of all ages, including U-Pick berry fields, a market, and a winery.
Visitors can pick flowers, berries, and pumpkins depending on the season, and find fresh farm food and house decor items at the market and bakery all-year-round.
6179 248 St, Langley Twp, BC V4W 1C3
Recommended by NATASHA FENNEMA
A city park containing a restored sewage lagoon.
The loop trail around the lagoon is approximately half a kilometre. During their stroll, visitors can spot geese, songbirds, turtles, eagles, owls, bats, and over 10 different species of ducks.
5257 197 St, Langley City, BC V3A 7X8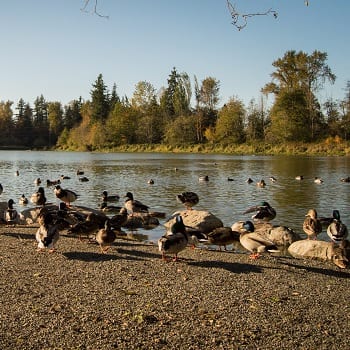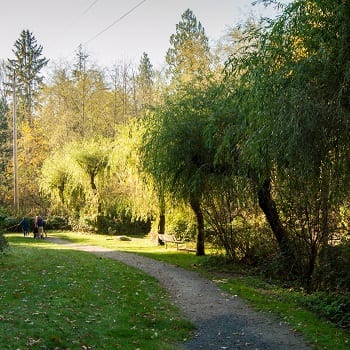 Recommended by SHANA WILLIAMSON
City park featuring hiking trails, picnic areas and a playground. Visitors can also enjoy the treed natural area and the sandy banks by the Salmon River.
68 Ave & 238 Street, Langley City, BC V2Y 2H5
Recommended by ELEANOR WELLS
One of the favourite family restaurants in Downtown Langley, featuring a retro atmosphere with the original 50's memorabilia.
20555 56 Ave, Langley City, BC V3A 3Y9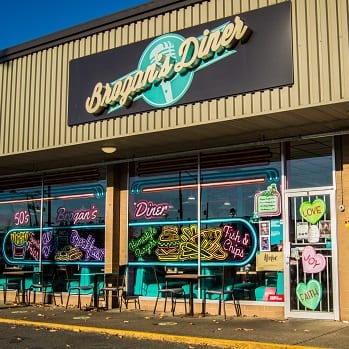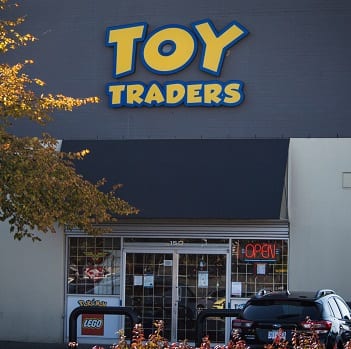 Recommended by
KAREN STURROCK-FORBES
Toy trade store where customers can receive store credit for unique collectibles and vintage items. 
19880 Langley Bypass, Langley City, BC V3A 4Y1
Derby Reach Regional Park
Recommended by ANDREA HAHLEN MENARY
An ecological regional park located on the banks of the Fraser River. Visitors can enjoy its forest and riverfront trails and picnic areas, staying for overnight camping, and admire the view of the mountains.
21801 Allard Crescent, Langley Twp, BC V1M 3W1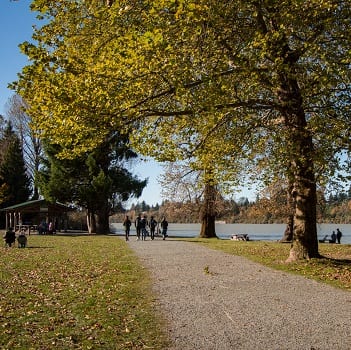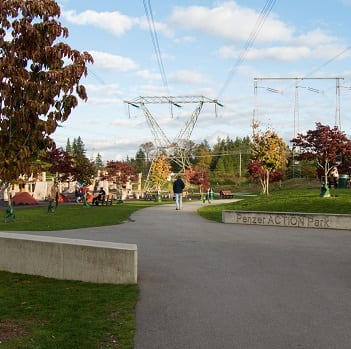 Recommended by KAREN STURROCK-FORBES
Innovative city park geared to kids of all ages. The area features a bike park, a parkour ground, a basketball court, and climbing walls.
4748 198c St, Langley City, BC V3A 8G2
Recommended by BRENDA-LEE HUOT-HUNTER
City park located in Downtown Langley, featuring a playground, an outdoor gym, and a stage. During the summer, visitors can enjoy concerts, theatre, and movies in the park.
5403-5409 206 St, Langley City, BC V3A 2C5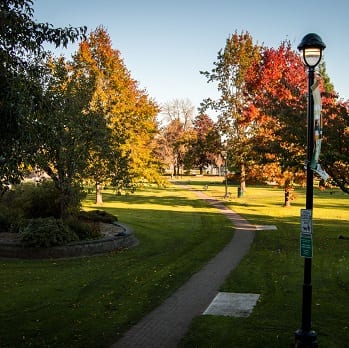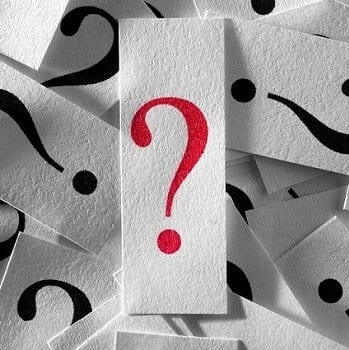 Add Your Place | Add Your Place | Add Your Place | Add Your Place | Add Your Place | Add Your Place | Add Your Place | Add Your Place | Add Your Place | Add Your Place | Add Your Place | Add Your Place | Add Your Place | Add Your Place | Add Your Place | 
Add Your Place | Add Your Place | Add Your Place | Add Your Place | Add Your Place | Add Your Place | Add Your Place | Add Your Place | Add Your Place | Add Your Place | Add Your Place | Add Your Place | Add Your Place | Add Your Place | Add Your Place |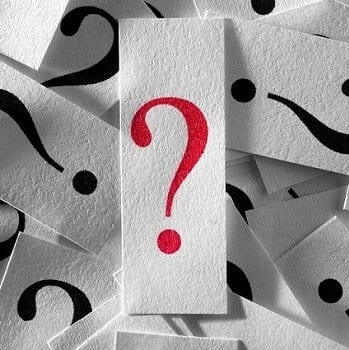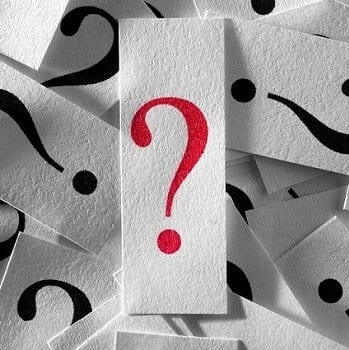 Add Your Place | Add Your Place | Add Your Place | Add Your Place | Add Your Place | Add Your Place | Add Your Place | Add Your Place | Add Your Place | Add Your Place | Add Your Place | Add Your Place | Add Your Place | Add Your Place | Add Your Place | 
Top 20 Places to Visit in Langley BC