The Fort – Museum of the North West Mounted Police
Recommended by AURIEL FOX
Red-coated precursors to Royal Canadian Mounted Police were dispatched to Fort Macleod in the 1870s to stop American whiskey traders from abusing Blackfoot First Nations and defying Canadian sovereignty on the Prairies.
Museum and musical rides honour Canada's tradition of cavalry riding to the rescue of natives, not interlopers. Visit the nearby restored 1884 police barracks and interpretive centre.
219 Jerry Potts Blvd., Fort Macleod, AB T0L 0Z0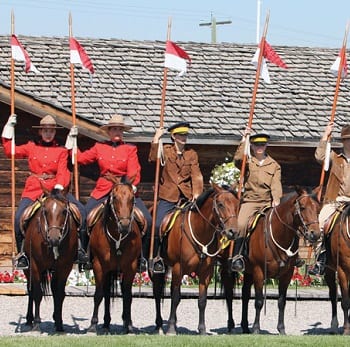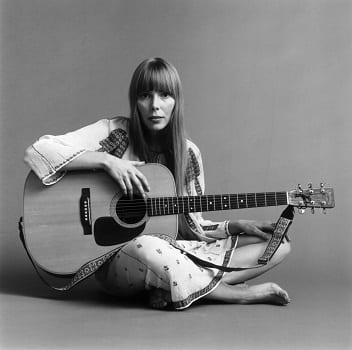 The Home Town of Joni Mitchell
Rolling Stone called Joni Mitchell "one of the greatest songwriters ever".
Roberta Joan "Joni" Mitchell was born in Fort Macleod. As she told Billboard magazine in 1995, the first memory she can recall took place in Fort Mac: Dust bunnies floating in a stream of sunlight above her crib.
Joni Mitchell, responsible for hits such as Both Sides Now and Big Yellow Taxi, is widely considered the 1960s and '70s folk royalty.
Mitchell won her first Grammy Award for her 1969 album, Clouds. She has won seven more Grammy Awards.
https://www.1000towns.ca/joni-mitchell-songwriter/
Recommended by AURIEL FOX
The Empress Theatre was built in 1912 as a venue to entertain the Northwest Mounted Police through vaudeville and theatrical productions in the earlier days.
The Empress has films, hosts concerts and several film festivals. It has served as a vaudeville house, concert hall, live theatre, its main production being a run as a moving picture theatre.
The Empress Theatre has also been put into numerous Hauntings of Alberta stories due to the fact that there are many speculations about "Ed the Ghost".
The Empress Theatre is still a running theatre in Fort Macleod. Empress is the oldest continually operating theatre in Western Canada.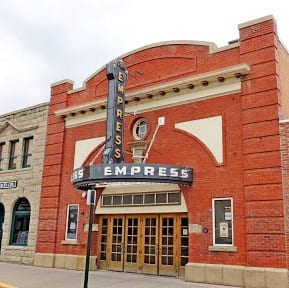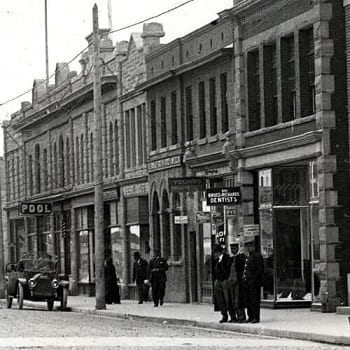 Main Street is one of only two locations in Alberta to be a Designated Historical Area (the other one is Old Strathcona in Edmonton).
In 1982 a government grant assisted Fort Macleod in restoring the original buildings of the 1910-1920's era. After a fire razed the existing wooden structures in 1906, a bylaw was put into only allow brick and stone buildings to be erected on the main street. 
An amazing collection of architecture resulted, which is still on display today.
Main Street, Macleod, Alberta
The Home Town of 18 Movies
Recommended by AURIEL FOX
Upon visiting Fort Macleod, you will recognize many buildings or attributes from movies like Ghostbusters, Interstellar, Passchendaele, Brokeback Mountain, In Cold Blood, etc.
Fort Macleod has had up to 18 Films shot in or around the town.
Many films have been shot using historic Main Street as the background. Walking tour maps explain the original uses of the buildings.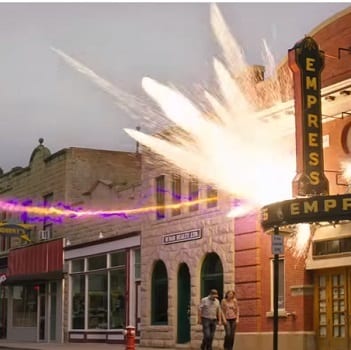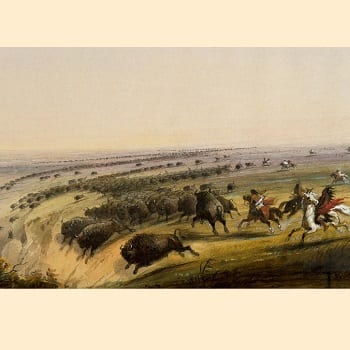 Head-Smashed-In Buffalo Jump | World Heritage Site
At the place known as Head-Smashed-In in southwestern Alberta, Aboriginal people practiced a form of group hunting for nearly 6,000 years before European contact. Now it's one of Canada's 17 UNESCO World Heritage Sites, about 15 minutes west of Fort Macleod, among the Porcupine Hills that marks the beginning of the Rocky Mountain foothills.
Head-Smashed-In Buffalo Jump is one of the largest and best-preserved buffalo jumps in the world. A magnificent interpretive centre, opened in 1987 cleverly designed to blend in with the surrounding prairies, is built into the hill just left of the buffalo jump.
Designated a National Historic Site – 1968

Designated a World Heritage Site – 1981
275068 Secondary Highway 785, Fort MacLeod, AB
Northwest Mounted Police 1884 Barracks
Due to flooding problems, the original NWMP Fort Macleod, built on an island in the Oldman River, was torn down and re-erected in 1884 in what is now the present-day townsite. After the formation of the Royal Canadian Mounted Police in 1920, the new fort largely fell into disuse and subsequent decay.
However, the fort's barracks were eventually partially rebuilt and, in August 2005, opened to the public. Today, the partially-rebuilt remains are a Provincial Historic Site and include the saddlery, prison, gallows, armoury and infirmary.
Barracks trail, Fort Macleod AB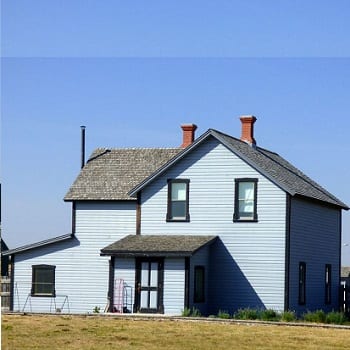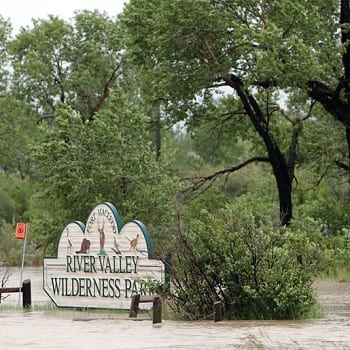 River Valley Wilderness Park
The Oldman River Valley Wilderness Park is a natural phenomenon. Located on the banks of the Oldman River just north of Fort Macleod across the MacKenzie Bridge (6th Avenue), River Valley Wilderness Park is a 120-acre park home to white-tail and mule deer, rabbits, beavers, fish and the rare narrow-leaf cottonwood tree once typical of Albertan river valleys.
The park's extensive pathway system allows visitors to fully enjoy and appreciate the flora, fauna and unique geography characteristic of the Oldman River Valley.
AB-811, Fort MacLeod, AB T0L 0Z0
Golf was first played in Fort Macleod in 1890; this was the first course to be built between Winnipeg and the West Coast. The area 250 yards from the first tee was used until about 1924 by the N.W.M.P. as a pistol and rifle range.
This 9-hole course is set in the river valley, surrounded by trees and coulees.  Throughout the course, you can see old wagon trails, buffalo wallows and sand traps made by sheep.  Cattle and buffalo bones are there as a result of a blizzard in 1898.
The Prince of Wales played golf on this course in 1924.  Approximately half of this course has been deemed a historically designated area.
270 Lyndon Road, Fort Macleod, AB, T0L 0Z0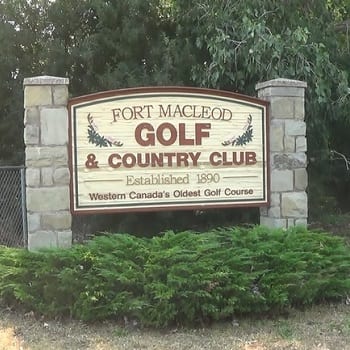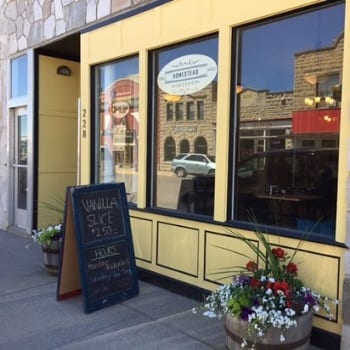 We are committed to showcasing Artisan Baking in both Bread and Pastries, along with ensuring that flavour and baking from scratch are priorities.
We believe in using real Butter and always start with the basic ingredients to create our products. You can often find us peeling apples for your apple pie, cracking eggs for your cakes, heating up milk to cook pastry cream, cutting up fruit for our many fillings, scooping all the cookies, laminating croissants, and more.
228 24 street, Fort Macleod, AB, Canada, T0L0Z0
Experience a Western Canadian barn in a historic 100 year+ old work-horse barn, or relax and enjoy the atmosphere and antique farm memorabilia. We can offer a pleasant mix of Country music as well as a mouth-watering country-style meal of roast beef.
Twice a year we hold a 'Grand Old Opry' featuring talented local musicians.
Range Rd 250, Fort MacLeod, AB T0L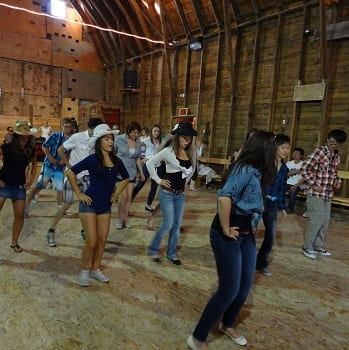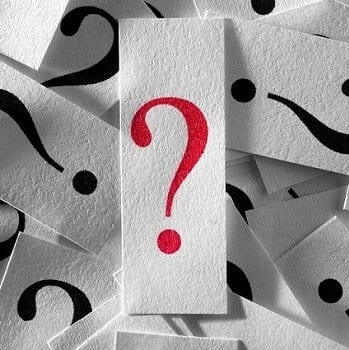 Add Your Place | Add Your Place | Add Your Place | Add Your Place | Add Your Place | Add Your Place | Add Your Place | Add Your Place | Add Your Place | Add Your Place | Add Your Place | Add Your Place | Add Your Place | Add Your Place | Add Your Place | 
Top 12 Places to Visit in Fort Macleod AB