Top 12 Places to Visit in
FLIN FLON | MANITOBA

The page was created with the support of 

 groups – 
Add Your Place
The town is named after a science fiction character, Josiah Flintabbatey Flonatin, from the 1905 book The Sunless City by E. Preston Muddock. His large statue on the Station museum grounds was erected in 1962 on a design by cartoonist Al Capp.
The mining prospectors who discovered large mineral deposits near the future site of the town found a copy of the book nearby. Recalling the novel, prospector Tom Creighton suggested they name the place Flin Flon.
35 Main Stree, Flin Flon, MBR8A 1J7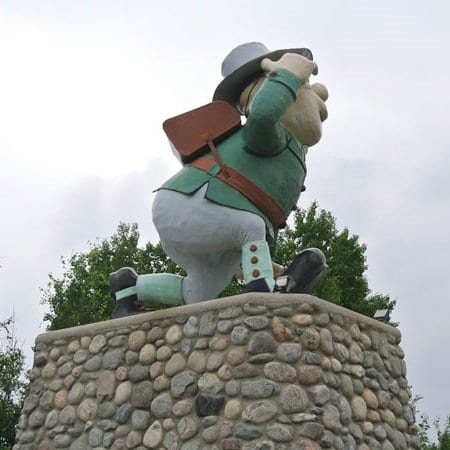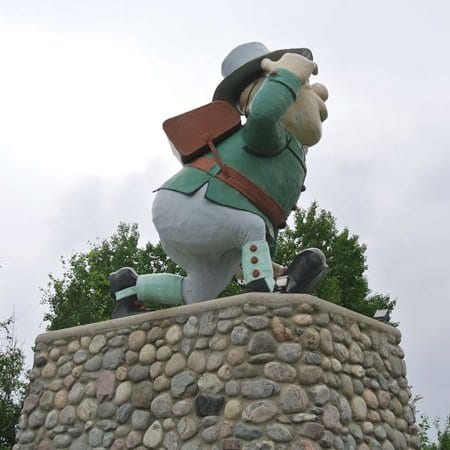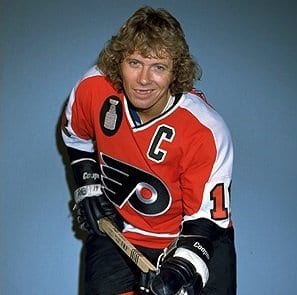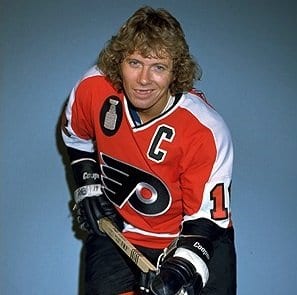 Home Town of Bobby Clarke & Whitney Forum
Legendary Bobby Clarke was born and raised in Flin Flon and became a superstar with the Flin Flon Bombers in the 1960s. You can learn more about the hockey superstar at the Whitney Forum, an indoor skating rink. Built in 1958, houses a series of memories from the glory days of the Flin Flon Bombers.
The Forum still hosts the Flin Flon Bombers to this day as well as the Flin Flon Hockey Hall of Fame.
20 Third Ave, Flin Flon, MB R8A 0T7
In 1935, a large flight of stairs was built for pedestrians as a short cut to get to Main Street from Third Avenue. In 1947, local politicians conceived of 140-metre tunnel to get pedestrians between the two locations instead of having to walk up the hundred stairs.
The builders got within four metres of completing the tunnel when enthusiasm waned and the dimensions of the tunnel shrank to a point where it became a storm sewer outlet.
During the Cold War, when nervous neighbours further south were building bomb shelters in their basements, Flin Flonners figured that if worse came to worst, they could hide in the tunnel.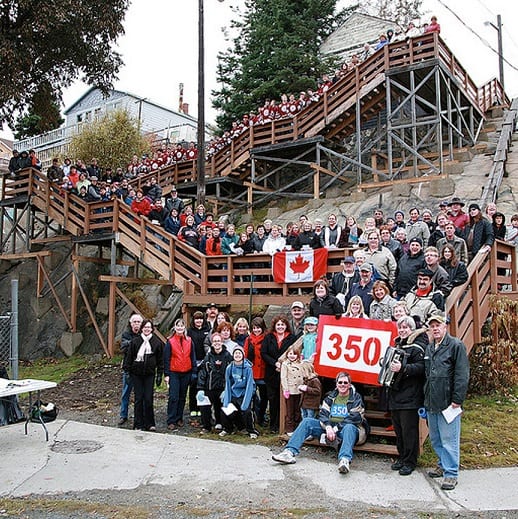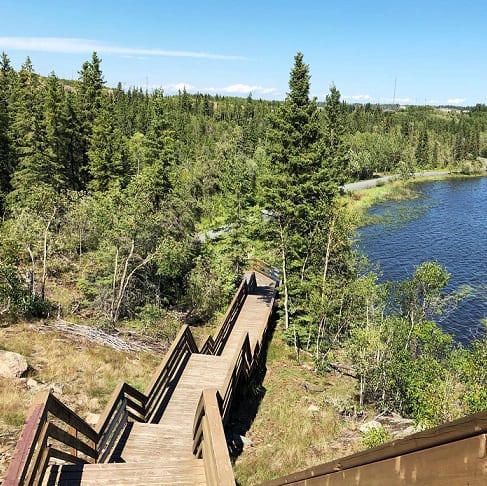 Bring your hiking boots and water bottle to Flinty's Boardwalk. The 4.2 kilometre hike will bring you around the perimeter of Ross Lake for some spectacular views. Allow for 1 hour to complete the hike.
Q4GM+JH Flin Flon, Manitoba
Good place to see into Flin Flon past. This museum is based in a former Canadian National Railway station built in 1934. It contains artifacts relating to the mining history, a diving suit and helmet, a Linn tractor used in early freight hauls. Also on display is a 63 lb. lake trout caught in the Flin Flon area.
Q5C5+6X Flin Flon, Manitoba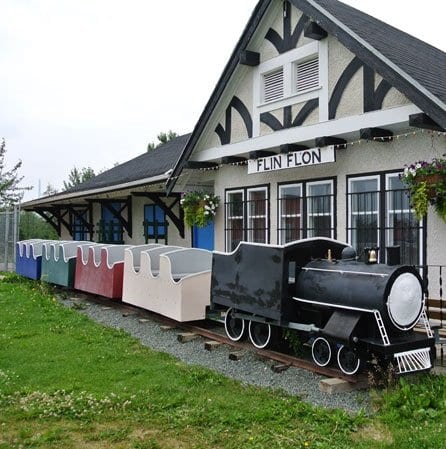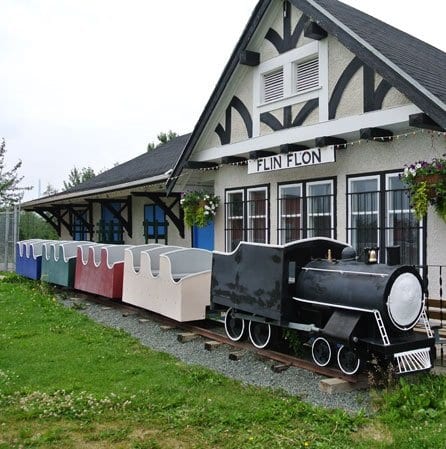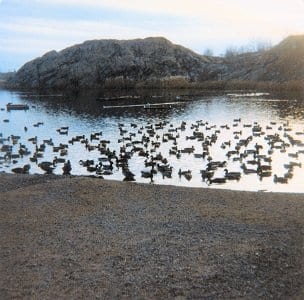 Recommended by DOREEN HUME MCKENNA
Wildlife Sanctuary on the Hapnot Lake is the duck pond home for hundreds of indigenous birds and ducks that return annually to nest in the town in the summer. A small, beautiful Wildlife Sanctuary is an amazing place to walk, explore, or just sit down on a bench and listen to the birdsongs
The place is on Ross Street near the downtown area.
4 Ross St, Flin Flon, MB R8A 0X8
Bakers Narrows Provincial Park
Located just south of Flin Flon, Bakers Narrows Provincial Park consists of 145 hectares of Precambrian boreal forest. An angler's retreat, the park is hidden in the vast mixed forest of coniferous and deciduous trees of the Canadian Shield.
The Viewing Tower is the 360 view of the lake, forest and rock is spectacular. This area is rich in the history of the fur trade era. At the top of the tower there are five interpretive signs that tell the history of the area. Lake Athapapuskow (Cree for rocks all around) is one of Manitoba's top trophy fishing lakes. Allow 30 min.
19 km south of Flin Flon on PTH 10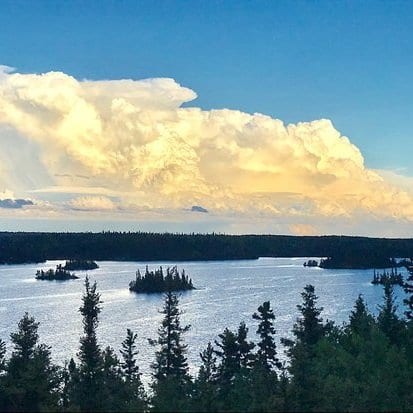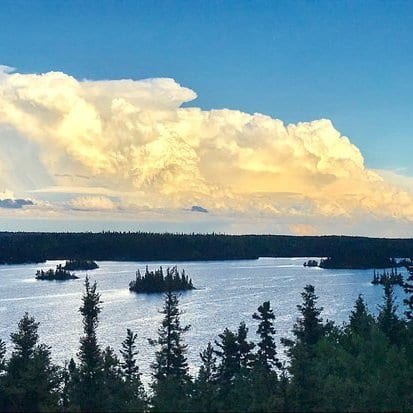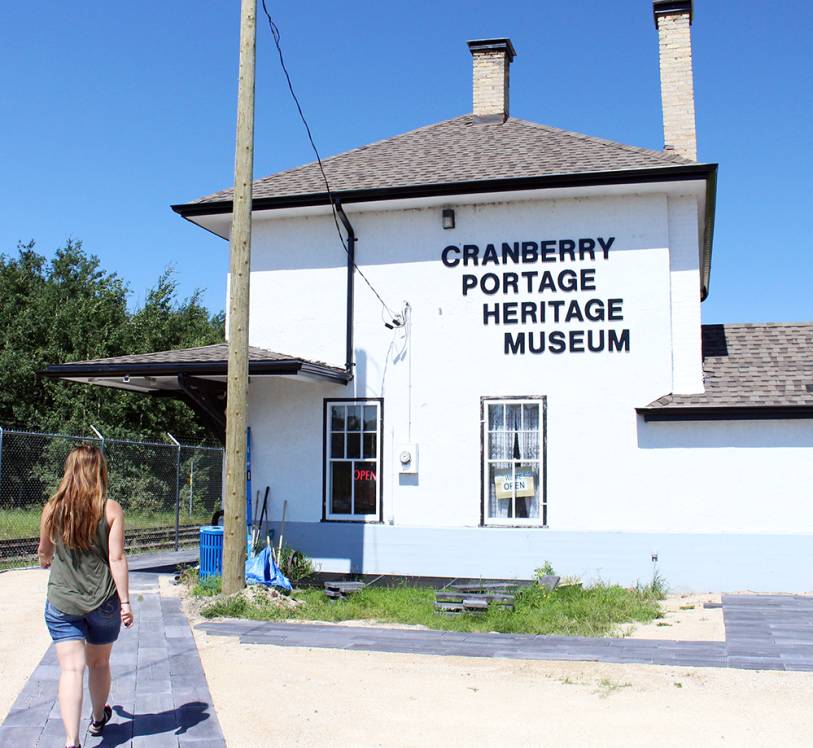 Cranberry Portage Heritage Museum
Take the drive into Cranberry Portage and stop into the Craberry Portage Heritage Museum. Since small town museums don't have the most regular hours, be sure to check open times before you visit.
Museum in restored CNR station building declared a heritage site. Mission is to promote, protect and preserve objects, specimens, records, sites & artifacts of significance to the natural/human history of Cranberry Portage & outlying areas.
20 Portage Rd W, Cranberry Portage, MB
Northern Visual Art Centre
The Northern Visual Arts Centre in Flin Flon, Manitoba is a non-profit arts centre, gallery, and studio cooperative. Our mission is to provide a creative, dynamic, welcoming space where visual artists can develop, educate, exhibit and grow.
We exhibit local and nationally recognized artists, provide studio space to local member artists, and offer a wide range of classes and programming for people of all ages and skill levels.
177 Green Street, Flin Flon, Manitoba, R8A 0G5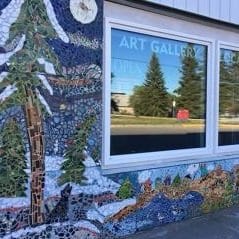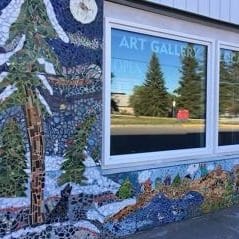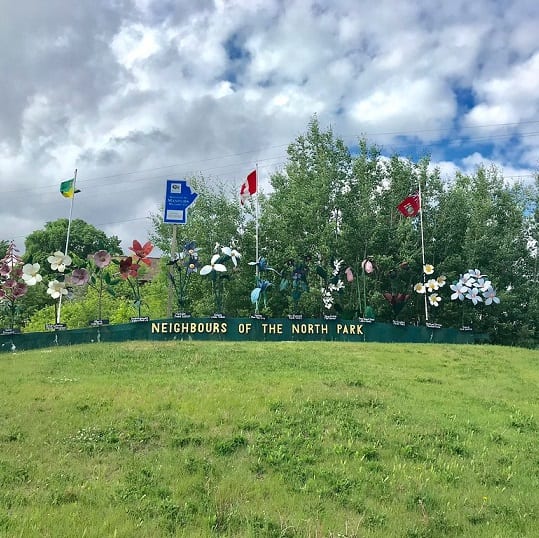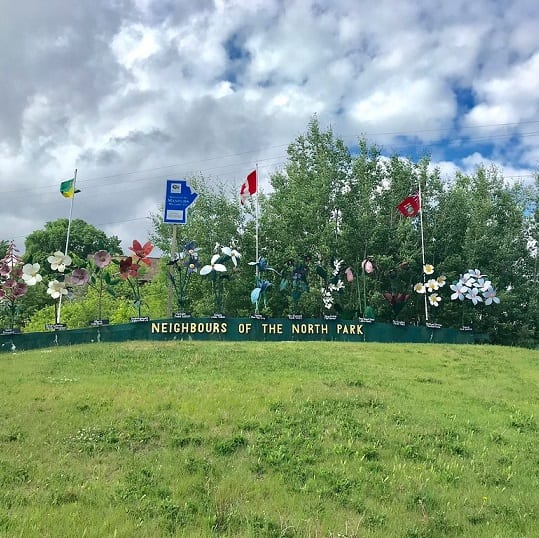 Metal Flower Artwork on the Border
A beautiful Metal Flower Artwork is based on the Manitoba and Saskatchewan Border. Special thanks to the artist(s). Enjoyed the creativity.
Also, nearby, is the local mine (the big stack) & a mining monument.
2 Main St, Flin Flon, MB R8A 1J4
Best restaurant in town. Breakfast is very quick and they keep the coffee coming.
Founded in 1978, Chicken Chef is one of Western Canada's fastest growing family restaurants. It offers a famous pressure-fried chicken and fresh-dough pizza.
130 Hwy #10 A South, Flin Flon, MB R8A 0C6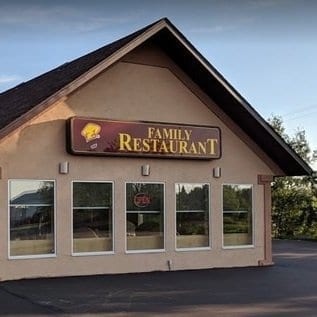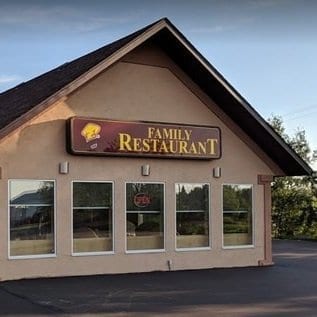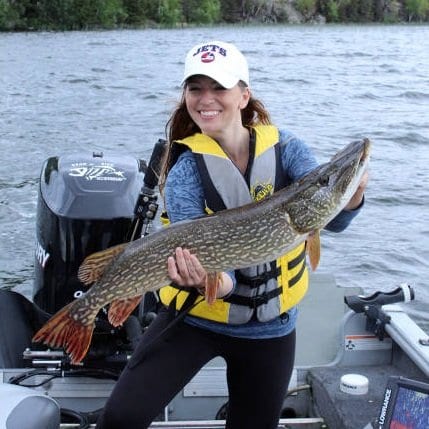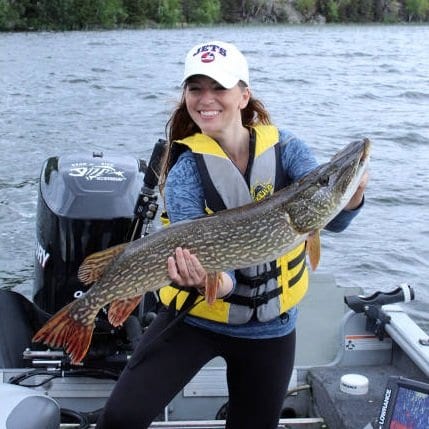 Bakers Narrows Lodge Fishing
Fishing is best done bright and early, so head out pn the water to reel in a big one! If you didn't bring your own boat, you can take an excursion with a fishing guide through Bakers Narrows Lodge.
M8HQ+4H Flin Flon, Manitoba
Top 12 Places to Visit in Flin Flon MB