Recommended by JORDAN & JEREMY GRANT
Built on the banks of Shaw's Creek, this national-award-winning heritage building is now "a jewel in the crown of the Great Toronto Area arts scene". The Alton Mill is home to some 25 studio artists, galleries, a heritage museum, café and unique shops.
Jordan and Jeremy Grant are the men behind the $5-million restoration of this 1881 limestone building, now a central showcase for the arts in Headwaters.
In 2005, the building was placed on the Register of Historic Places in Canada.
The building complex was originally a textile mill and later a rubber factory that produced balloons for Disney, rubber gloves and condoms for Canadian servicemen during the Second World War.
1402 Queen St. West, Village of Alton, Caledon, Ontario L7K 0C3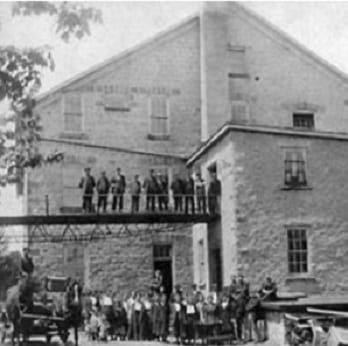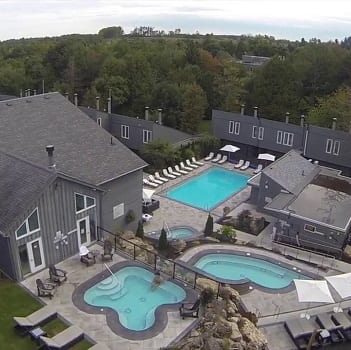 Occupying a former textile mill, this upscale, ivy-clad hotel dates from the 19th century and is set in 100 acres of woodland overlooking Shaws Creek. The elegant, country-style rooms and suites in the main mill and manor house are individually decorated and come with Jacuzzi tubs and fireplaces.
During World War I, thousands of Canadian and British troops were kept warm with Dods products produced in this place. Mill's owner John Dods was a leading citizen of Alton, known for this generous treatment of employees and involvement in charitable works. Both the mill and the man were integral to Alton's development.
55 John St, Alton, ON L7K 0C4
Ray's 3rd Generation Bistro Bakery
Rays 3rd Generation Bistro Bakery is the place to be (tip: don't call the chef Ray, his name is Jason!).
It has been a family-owned and operated business since 1966. This longstanding Alton icon has been a bakery in the area since the 1930s. It wasn't until 1966 that Vera and Gavin Ray bought the bakery and it became Ray's Bakery. Locals and traveller's alike convened to get their bread, treats and delectable sandwiches.
After marrying Dale Perkins, Donna purchased the Bakery from her parents in 1987, where the two continued to bake everyone's favourites, adding their own savoury additions as well.
Daughter, Krysteen Perkins, as a talented landscape/gardener, can sometimes be seen lending her artful green thumb to the beautiful patio.
Continuing a family tradition, Chef Jason Perkins reinvented the Bakery adding his special touch of fine cuisine and love of music to the charming town of Alton.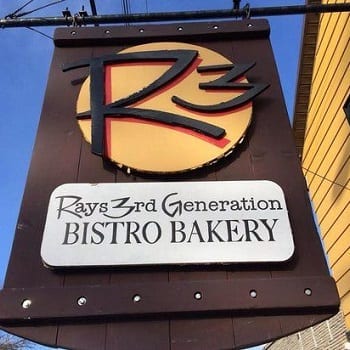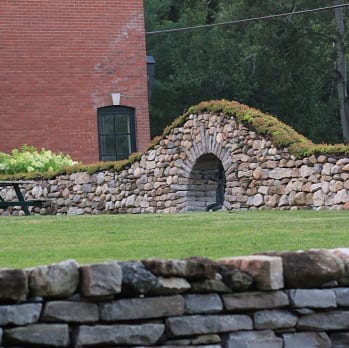 The Village Square is located on the site of the former stone carriage works building. It is anchored by a series of dry stone walls that incorporate elements of the original building.
The stone moon gate was created by Eric Landman, and Neal Rippengate from Scotland helped to build it; Daniel Sinclair created the bronze bonsai tree; Norman Haddon, stonemason at Balmoral Castle, craftsmen from Vermont and local stonemason Eric Landman built the various walls with the help of local residents.
Queen Street West at Victoria Street, Alton
Situated with a commanding presence above the lower mill pond, this two-storey red brick Italianate style home was built for 'Beaver Knitting Mill' owner William Algie and his wife Phebe Ward.
The house is symmetrical with decorative paired brackets around the eaves and a projecting front bay, which extends into an attic dormer through the hip roof over the ornate covered entry.
Village garden parties were frequently held on its expansive lawns.
If you can share the house image, we appreciate it.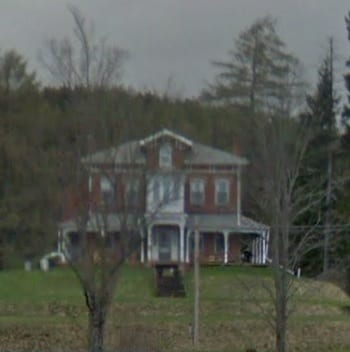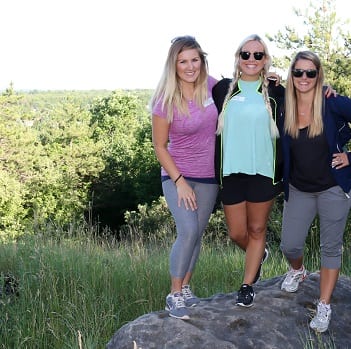 The Pinnacle is a large morainic hill on the north side of Shaw's Creek providing a spectacular view of the rolling Caledon hills. It rises steeply north of Shaw's Creek behind the Upper and Lower mill sites and looms over the Alton settlement area.
The hill was completely denuded of trees by 1890. The combination of the Pinnacle and Shaw's Creek defined the shape of the village as it grew and both remain key local focal points.
From the Cardwell Street entrance, turn north and follow Cardwell to Edmund. West on Edmund, to Main turning north to meet Queen. West on Queen to Amelia. Take the lane to the Alton Mill. At the Alton Mill, it turns sharply right and enters the MillCroft Inn properly and starts a long ascent to the Alton Pinnacle with views across the valley and the village.
Spirit Tree Estate Cidery
On your way to or from Alton, visit the Spirit Tree Estate Cidery, a wonderful farm emporium featuring fresh-pressed sweet apple cider, vintage "hard" cider, hearth-baked bread and other baked goods, plus many more gourmet products.
Located 20 minutes due south of Alton at 1137 Boston Mills Road, just east of Mississauga Road.
1137 Boston Mills Road, Caledon ON, L7C 0N1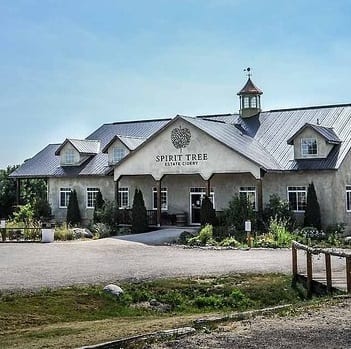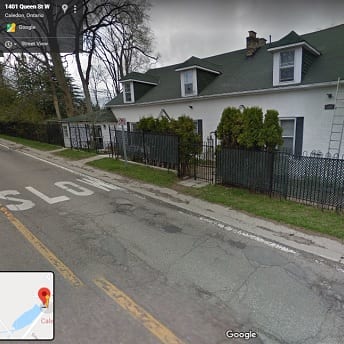 This stone building is late Neoclassical in style with a parged limestone finish. Known as Science Hall, it was built by mill owner William Algie as a community venue for lectures, concerts, plays and recitals. Algie was a 'Free Thinker' who believed that science together with knowledge and books provided life's answers, rather than religious dogma. He frequently invited lecture guests from Europe and the USA and supported a full orchestra as well as a citizen's band.
The hall also housed the Alton drama club organized by Algie's brother Robert, a local merchant.
After William Algie's death in 1914, the hall was sold to 'Dods Knitting Co.' and by the 1930s, had been converted into apartments.
1398 Queen Street West, Alton ON
GoodLot Farmstead Brewing Co.
We are the first farm-to-barrel brewery in the Greenbelt. We make fresh, super-local, estate-quality ales & lagers, using ingredients raised on our own farm.
GoodLot Farm was established in 2009 by Gail & Phil Winters. We use hops grown on our farm (Cascade, Nugget, Chinook, Willamette, Mount Hood, Santiam, Vojvodina & Goldings) in combination with locally grown grains and other ingredients grown on and around our farm to create truly local Caledon ales and lagers.
18825 Shaws Creek Rd, Caledon, Ontario L7K 1L3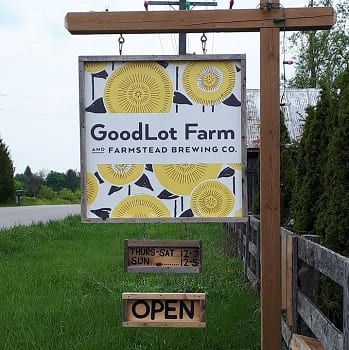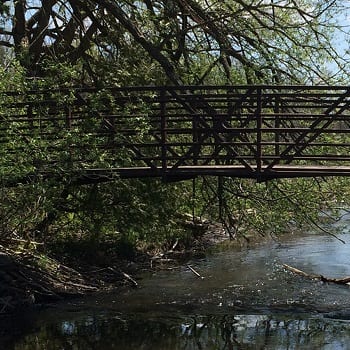 The Alton Forest is located adjacent to the Alton. It is owned by the Ministry of Natural Resources and is managed by the Alton Grange Association, a volunteer-based organization.
This 350-acre tract is an environmentally significant property where two rivers, Shaw's Creek and the Credit, flow south and converge. The Alton Forest is one of the few remaining areas along the Upper Credit with large, intact riparian wetlands.
When you hike the trails marked throughout the property, you can't help but notice the diversity of the ecosystems ….huge stands of towering conifers, groves of maples and cedars, meadows, wetlands, several ponds and of course, the two rivers.
Mississauga Road, Alton ON
If you like golf, have we got a course for you! TPC Toronto at Osprey Valley offers three distinct 18-hole courses designed by acclaimed Canadian architect, Doug Carrick.
With a welcoming atmosphere and something unique for every kind of player who loves the game of golf, Osprey Valley is Your Golf Experience.
18821 Main Street, Caledon, Ontario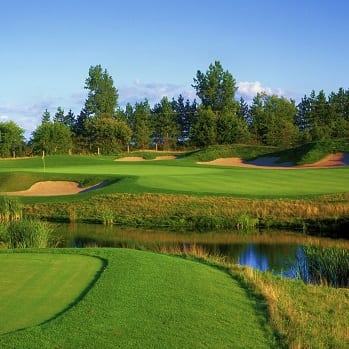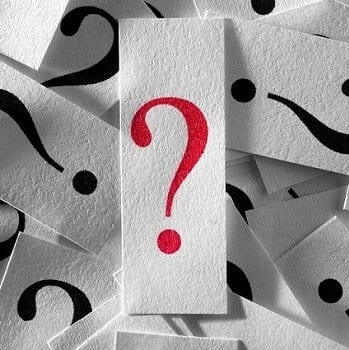 Add Your Place | Add Your Place | Add Your Place | Add Your Place | Add Your Place | Add Your Place | Add Your Place | Add Your Place | Add Your Place | Add Your Place | Add Your Place | Add Your Place | Add Your Place | Add Your Place | Add Your Place | 
Top 12 Places to Visit in Alton ON